The community is your campus
We work closely with First Nations and other Indigenous communities to make it easier to return to learning. Together we provide transitional education pathways for you.
You can start your educational journey in community at Saanich Adult Education Centre, Songhees Learning Centre, or the Victoria Native Friendship Centre. Community Learning Partnerships (CLP), a department in the School of Access, partners with IECC to take education to these communities.
In 2020, Camosun renewed a five-year Relationship Agreement PDF with the WSÁNEĆ School Board located on the Tsartlip First Nation near Brentwood. This agreement continues the ongoing working relationship between us since 2012, "with good hearts and in the spirit of good will."
Camosun is also working with other long-standing partners to renew existing affiliations. Learn more.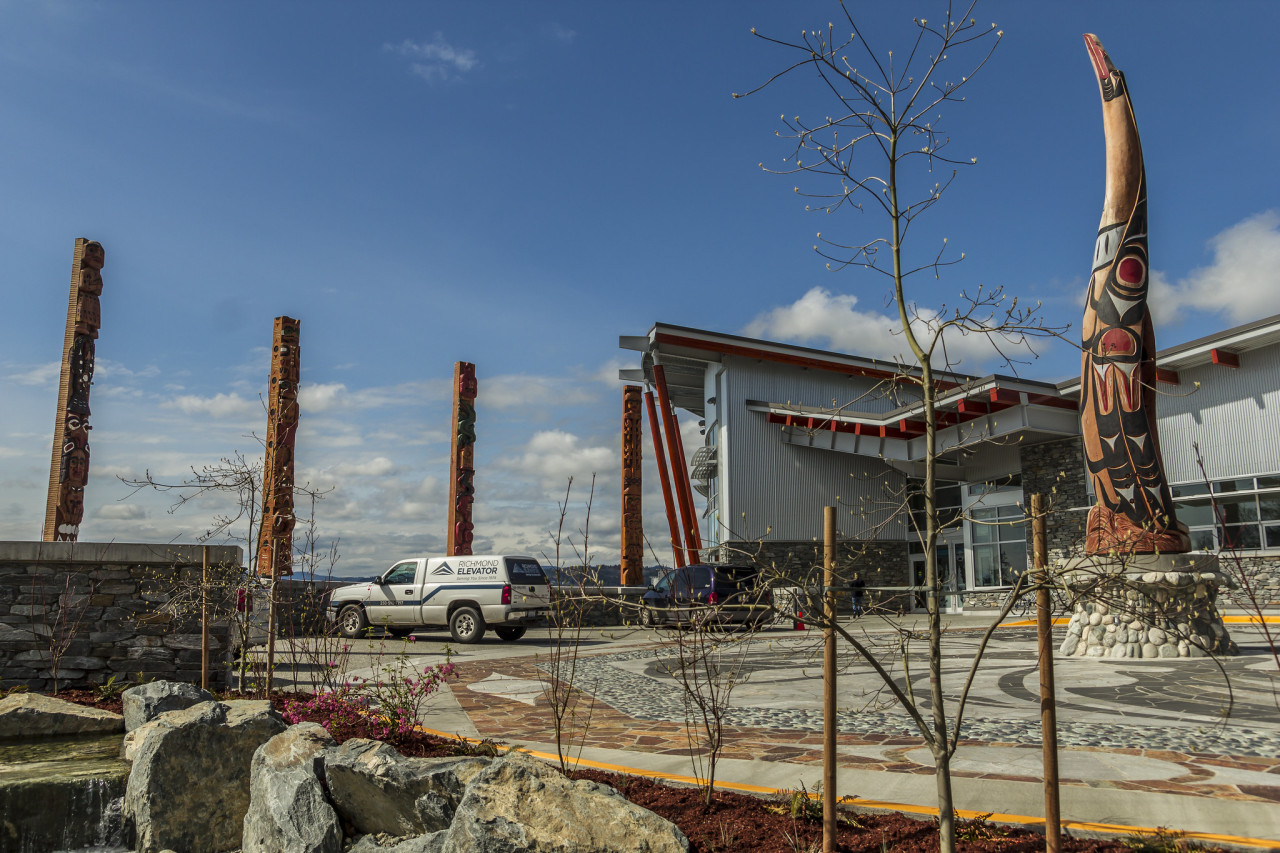 Liaising with the University of Victoria
IECC staff and faculty have a close collaborative working relationship with the Office of Indigenous Affairs at the University of Victoria (UVic). If you are considering further post-secondary studies at the university, you'll have the opportunity to connect with staff and faculty, participate in events and attend guest speakers' seminars.
UVic's Indigenous Community Liaison & Outreach Coordinator is available in the Fall and Winter semesters to provide information on programs and services, talk about funding options, and give campus tours. You'll get referrals to advisors, help with the application and registration process and orientation to UVic's campus life to help your transition from college to university studies. Please call 250-472-4913.
Partnering with other communities
For more information on forming a potential partnership, contact the Centre for Indigenous Education & Community Connections by email at indigenous@camosun.ca or by phone 250-370-3299.