The School of Arts & Science is pleased to announce the recipients of our 2022 student awards.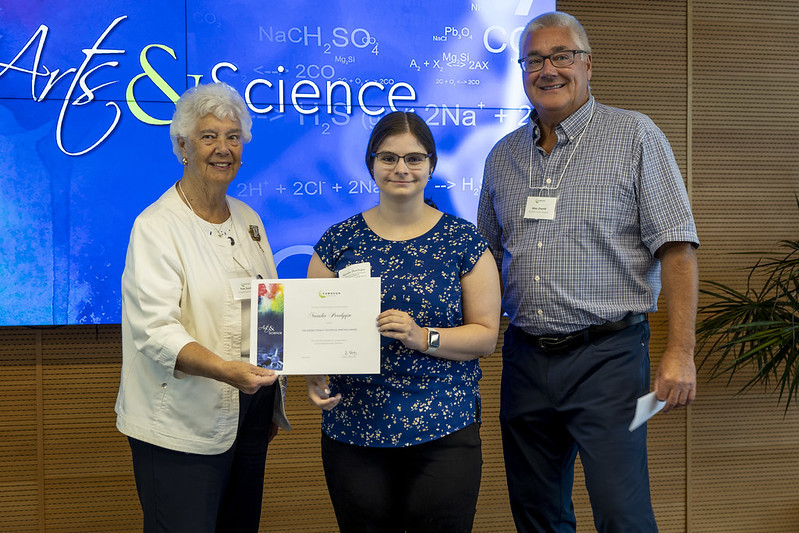 Congratulations Arts & Science awards recipients
This Friday, Oct. 28, over 75 awards were given out to students from the School of Arts & Science. The awards are made possible through the generosity of donors and supporters who empower Camosun students to pursue their academic, career and personal goals.
Message from the Dean
Congratulations on your academic achievement in the School of Arts & Science!
Receiving this award means not only that you have excelled in your studies, but that you have followed through on the commitment you made to yourself, your family, or your community to do the best you could as you worked towards your future goals. This has involved hard work, perseverance, resilience, and determination. The award you have received recognizes all of your efforts and accomplishments. Your success in Arts & Science courses and the knowledge and skills you have acquired will prepare you well for the ever-changing world in which we live.
I wish you well on the next steps in your academic or professional journey.
Debbie Hlady | Dean, School of Arts & Science
Receiving award funds 
Recipients receive award money via electronic funds transfer (EFT) issued directly into bank accounts. Recipients are required to update or verify banking account information, prior to receiving funds.  Banking information is entered via myCamosun. Recipients can expect communication from the School office, via email from artsci@camosun.ca 
Honouring our donors
We are deeply grateful to our donors for their generosity and continued support to the School of Arts & Science and recognize the important work done by the Camosun Foundation in support of students.
Contact information
Sara Braden
Assistant to the Dean
Camosun College
Additional Contact Info
Camosun College Lansdowne School of Arts & Science • Fisher 104, 3100 Foul Bay Rd, Victoria BC V8P 5J, Phone 250–370-3298, Email artsci@camosun.ca