Studying at Camosun College gave Katie Manomie a safe place to learn more about herself, where she came from and where she wanted to go.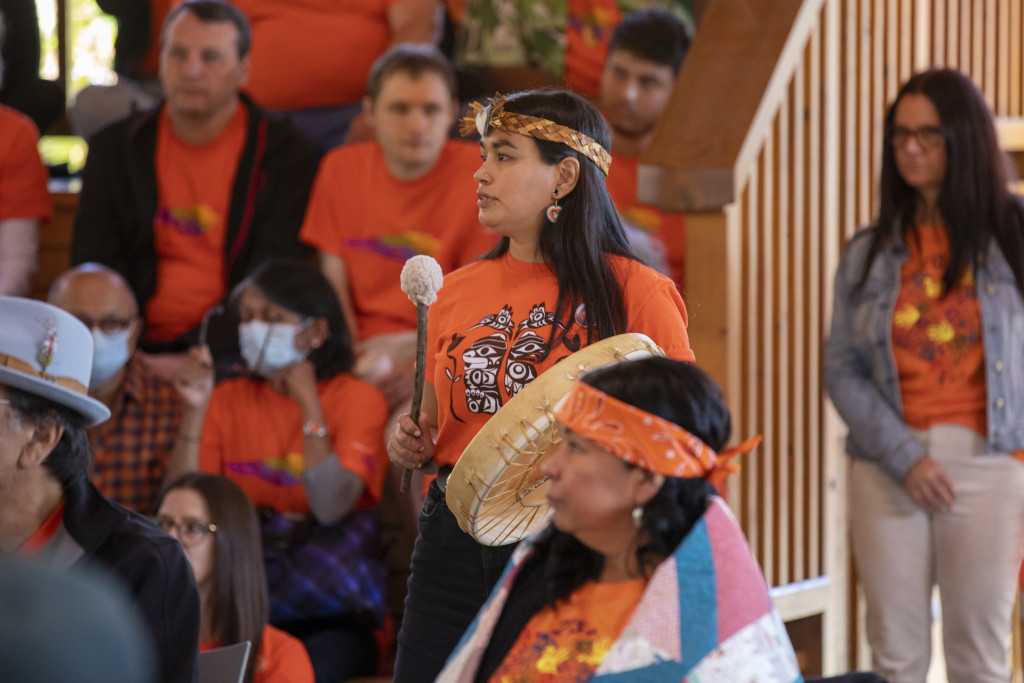 Camosun College
"Camosun has helped me immensely with finding my identity as an Indigenous woman," says Katie. "I am finally learning how to walk in both worlds."
Katie, who was born in Iqaluit, Nunavut and part of what the Canadian government refers to as the '60s Scoop'. She was raised not knowing any of her culture, family, or Inuit traditions.
"I feel that Camosun College has guided and shaped me in learning about the effects of colonialism and I've learned how to navigate those emotions," says Katie.
Not only has she connected with her culture she's had the opportunity to learn about the local communities.
"Camosun has a great connection to the Indigenous community in Lekwungen territory," says Katie. "I really enjoy my time spent with the Indigenous Elders and knowledge keepers through Eyēʔ Sqȃ'lewen."
For Katie, Camosun is just the beginning of her journey. She graduated with distinction from the Indigenous Family Support program and completed her Indigenous Studies program.
Katie was part of a group of students that went to New Zealand to learn about Māori culture. The trip gave Katie the chance to make cross-cultural connections and build relationships with diverse Indigenous communities worldwide.
In fall 2023, she started at the University of Victoria in the Indigenous Studies degree program, with a goal of entering the university's Indigenous Law Program.
"I want to advocate for Indigenous people," says Katie.
Contact information
Rodney Porter
Camosun College