The largest convocation ceremony in the history of Camosun College will celebrate the achievements of graduates from the classes of 2020, 2021 and 2022.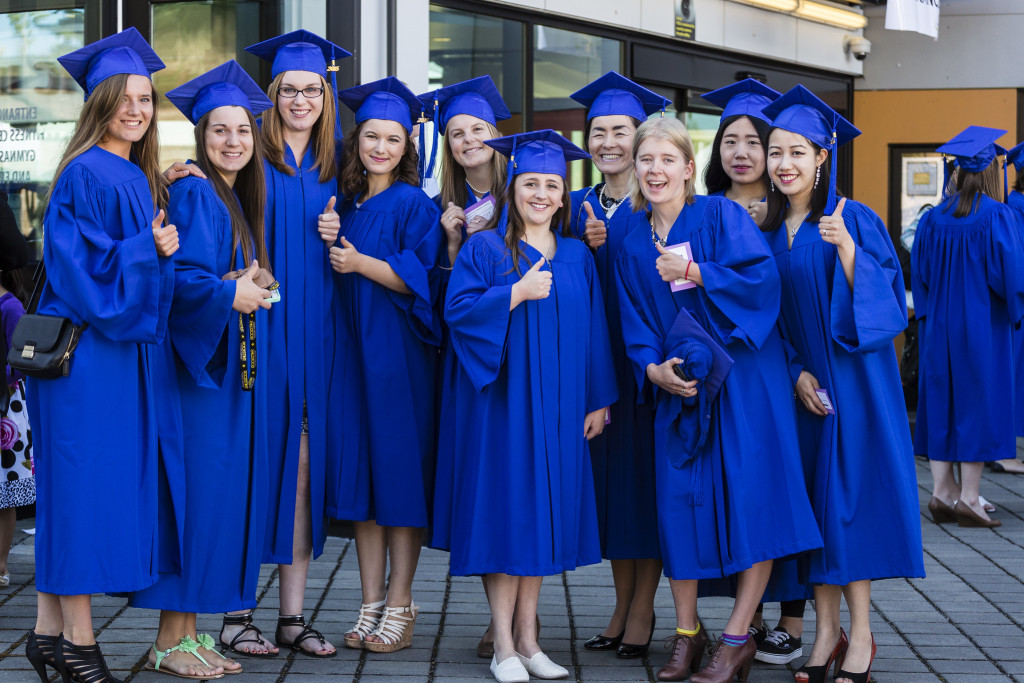 Camosun College
"Convocation is often the highlight of the academic year and the opportunity for students to celebrate their achievements with family, friends and champions," says Lane Trotter, President of Camosun College. "Congratulations to all of the graduates on your incredible achievements and a heartfelt thank you to all of the faculty and staff who have supported students throughout the year and made convocation possible."
Camosun usually graduates more than 3,000 students every year from over 160 programs. Normally, about a third of graduates attend convocation but this year the college expects up to 1,500 students will cross the convocation stage.
Convocation ceremonies at Camosun in 2020 and 2021 were put on hold due to COVID-19 and a virtual ceremony took place in June 2021.
"It was disappointing that there was no physical convocation ceremony and a virtual ceremony wasn't quite the same," says Jasey Philip who graduated in 2021 with a Post-Degree Diploma - Business Administration, Marketing, and plans to attend her convocation ceremony this year with family and friends. "I am super excited to be able to cross the stage and celebrate all of our achievements."
Six convocation ceremonies will take place over three days – June 14, 15 and 16 – at Camosun's Interurban campus compared to the usual four ceremonies over two days. Graduates will join more than 68,000 alumni on Vancouver Island and around the world.
Contact information
Rodney Porter
Executive Director
Camosun college