Mourning at Night is an interactive capstone hosted by anthropology students from Camosun College to encourage participants to think more about death and dying.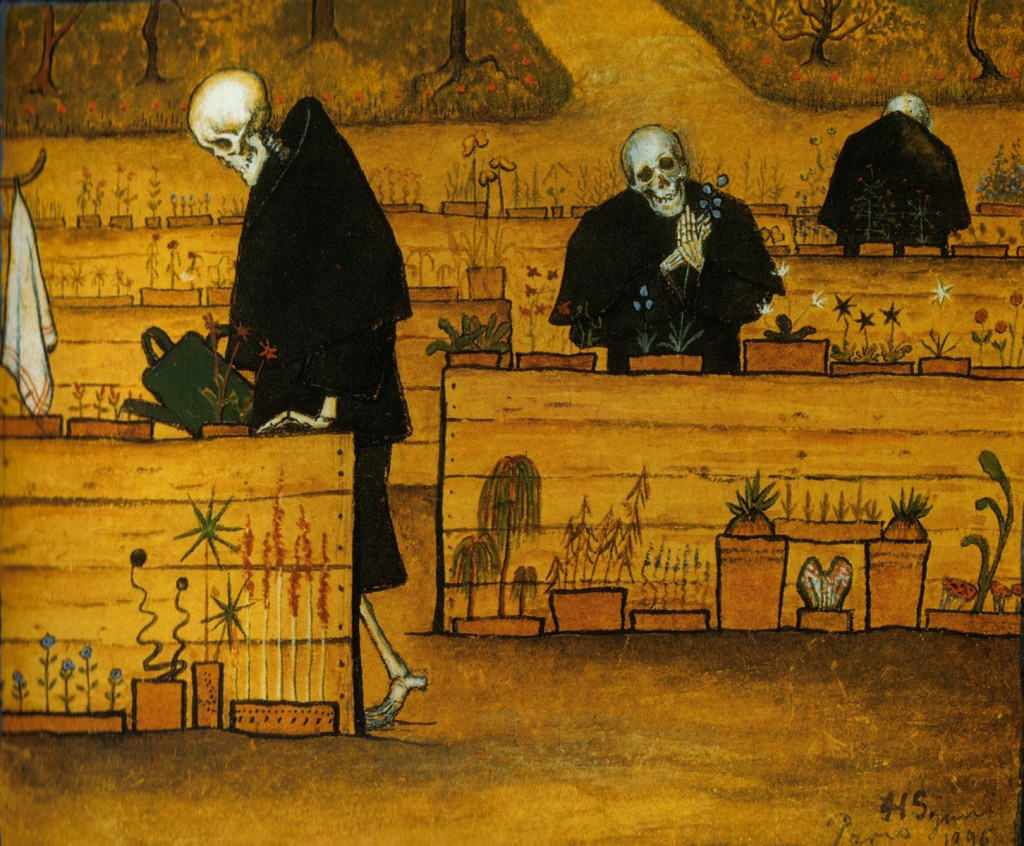 Garden of the Dead by Hugo Simberg, 1896
"We're seeing a growing interest among people wanting to learn more about one of life's inevitabilities – death," explains Program Leader and Anthropology Instructor Nicole Kilburn. "Mourning at Night seeks to pull back the veil on a taboo topic that we all experience, yet many feel they lack the tools to think and talk about."
Members of the public are invited to join 40 anthropology students and customize their participation in the event by referencing a real or fictitious person who has died. Using this approach, participants can consider the choices involved, from treatment of the body after death and what to do with the remains, to decisions around the funeral, forms of commemoration, expressions of grief and perceptions of death. Each topicwill be presentedby student teams who have been taking the Anthropology of Death course this fall.
"The objective is to gently offer information so people can make an informed and empowered decision about a key rite of passage," adds Kilburn. "Participants are invited to explore these ideas with an open heart and an open mind."
Where: Wilna Thomas Hall, Lansdowne campus (campus map)
When: Tuesday, Nov. 29, 5:30 p.m. until 7:30 p.m.
Learn more about Anthropology of Death and others anthropology courses at camosun.ca/anthropology
Contact information
Rodney Porter
Camosun College