For the second year in a row, women from the 2023 Maker to Market Program at Camosun College have achieved notoriety from a provincial competition that celebrates immigrant entrepreneurs.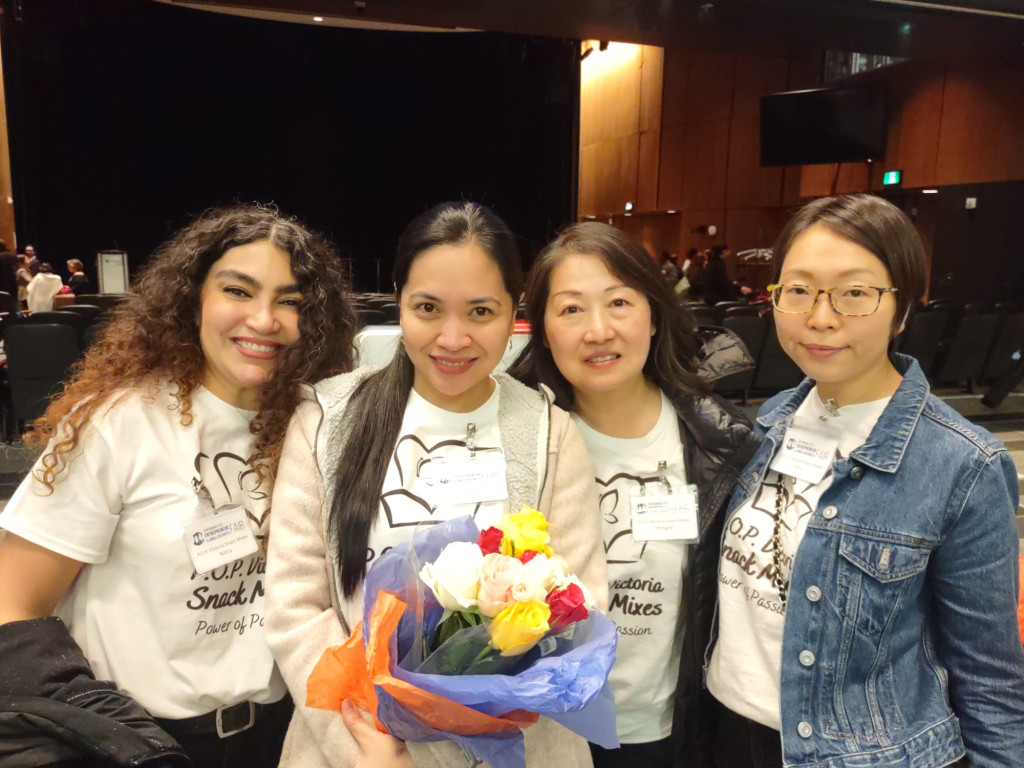 Camosun College
Power of Passion (P.O.P.) Victoria Snack Mixes took home two awards on Wednesday, Oct. 18 – Best Business Implementation Award and Audience Favourite Award – from the 2023 DIVERSEcity's Business Pitch Competition.
"We are amazed, surprised, and touched," gushes Wingie Yam, an immigrant from Hong Kong and entrepreneur of P.O.P Victoria Snack Mixes. "It seems like a dream! The best part of it all is having the chance to meet these amazing ladies and building friendships and all the support through the process."
There are three types of popcorn snack mixes, each featuring flavours from the participants' respective cultures: WestCoast Berry Mix, Zebra Black Sesame & Coconut Mix, and Dragon Mediterranean Sumac Mix. P.O.P. Victoria worked with a Red Seal Chef to create these mouthwatering snack mixes and are supported by the Mustard Seed with use of their kitchen.
"Over the past year these students have worked so hard to develop their business and English language skills, and we are glad to see it recognized by the community," says Michelle Brown, Director of Professional Studies & Industry Training. "We are excited for their potential and can't wait to see what they do next."
Their delicious popcorn will be available for the public to purchase at the Colourful Business Expo on Saturday, Nov. 4, as well as upcoming holiday markets, including the Oaklands Winter Market and Esquimalt Winter Market in November.
The Maker to Market program, offered by Camosun's Professional Studies & Industry Training team, demonstrates the college's dedication to fulfilling the diverse educational and training needs of the local community. This initiative partners with local organizations such as the Inter-Cultural Association of Greater Victoria, BC Association of Farmers' Markets, Mustard Seed, and DIVERSEcity Community Resources Society. It receives funding from Immigration, Refugees, and Citizenship Canada.
For anyone interested in joining next years' intake, information sessions are now in progress. Email markets@camosun.ca for more information.
Contact information
Michelle Brown
Director of Professional Studies & Industry Training