Beside the Point is a journal of creative work, produced by students in Camosun's Creative Writing (CRWR 159) course: Editing and Publishing. The journal publishes stories, poems, creative nonfiction, scripts, and photographs annually.
2024 Call for submissions
Theme: Husk
Deadline for submissions: January 14, 2024
Husk: the word often makes us think immediately of decay, death, and that which is discarded. It can also, however, symbolize protection, metamorphosis, and a more positive transfer of energy from old to new states. A husk can signal renewal, like a snake shedding its skin, or vulnerability, like armour being lowered. Husk/husking can also lead us into thinking about traditional practices around harvesting, and even finding play amidst labour (corn husk dolls).
Beside the Point welcomes submissions that engage with the theme of HUSK – you can see it as a verb or a noun, a starting point or an ending, an old relic or a new hope. The husk can be something long past use, or it can be the empty space waiting to be refilled. To husk is to peel back the layers of what once was to find the seeds of potential for what will be. That which is left over is not refuse – it is a testament to what we have survived. From cocoons to shells to the mortars of war, our husks help define us, and our unwrapping is sometimes how we expose and express our truth.
Beside the Point is a creative journal produced by students at Camosun College. We encourage current and former Camosun students to submit their short stories, scripts, poems, artwork, creative nonfiction and photographs (as well as any other creative work not specified here!), and we look forward to seeing what Camosun's diversity of imaginations has to offer. Multiple submissions (including in multiple forms or genres) are permitted. The word limit for prose is 1,500 words.
Deadline: January 14, 2024
Ask questions / Submit your work to btp@camosun.ca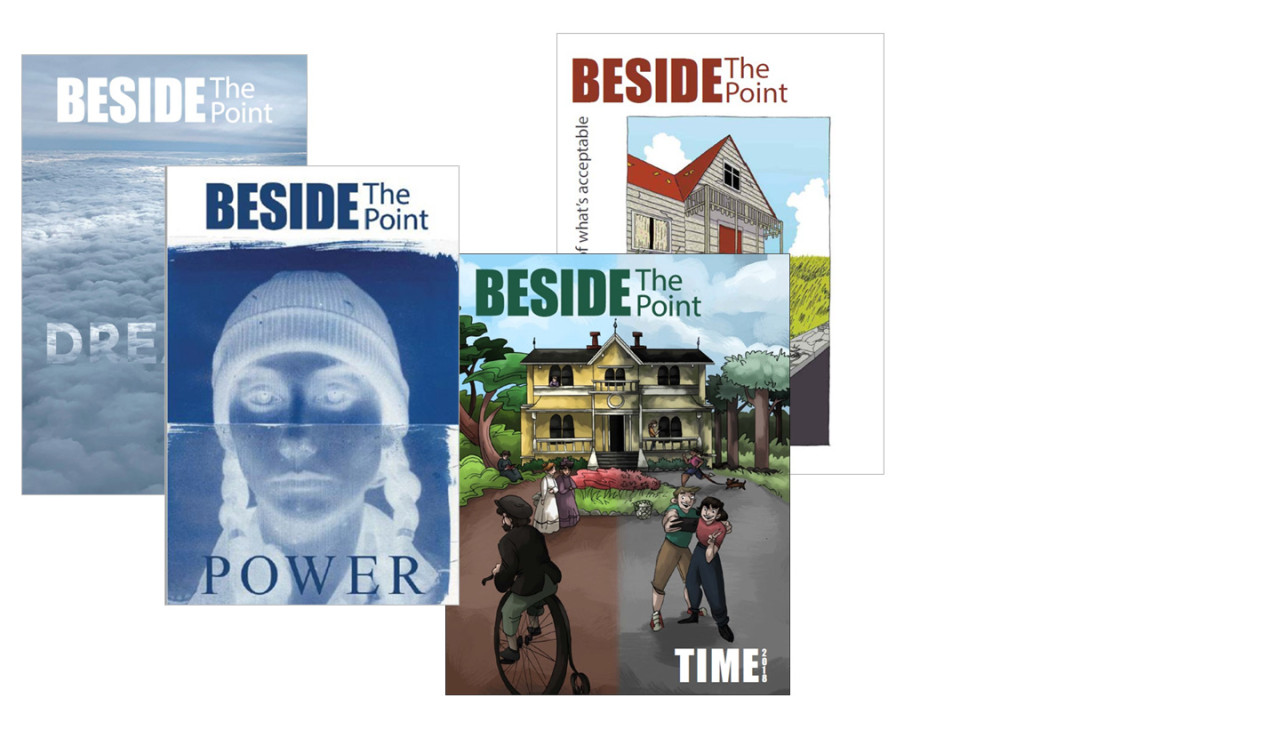 Past issues
Explore previous issues of Beside the Point, Camosun's Literary Magazine.