Beside the Point is a journal of creative work, produced by students in Camosun's Creative Writing (CRWR 159) course: Editing and Publishing. The journal publishes stories, poems, creative nonfiction, scripts, and photographs annually.
2022 Call for submissions
Theme: Return(ing)
Deadline for submissions: January 15, 2022
Are we in a period of return – or even re-emergence? Some people insist so; others warn against it. What does it mean to return – to "come back or go back to a former position", especially if we believe time is linear?
In this time of return(ing), Beside the Point welcomes submissions of work that engages with the theme of a return. You don't need to mention pandemics, vaccines, or Covid-19, though it's understood that might be an undercurrent in the work. Mostly, we want to offer a forum for creative expression that is influenced and perhaps informed by our current context.
Beside the Point is a creative writing journal produced by students at Camosun College. We encourage current Camosun students to submit their short stories, scripts, poems, creative nonfiction, and photographs to Beside the Point and look forward to seeing what Camosun's diversity of imaginations has to offer.
To submit, please register as an author and upload your work.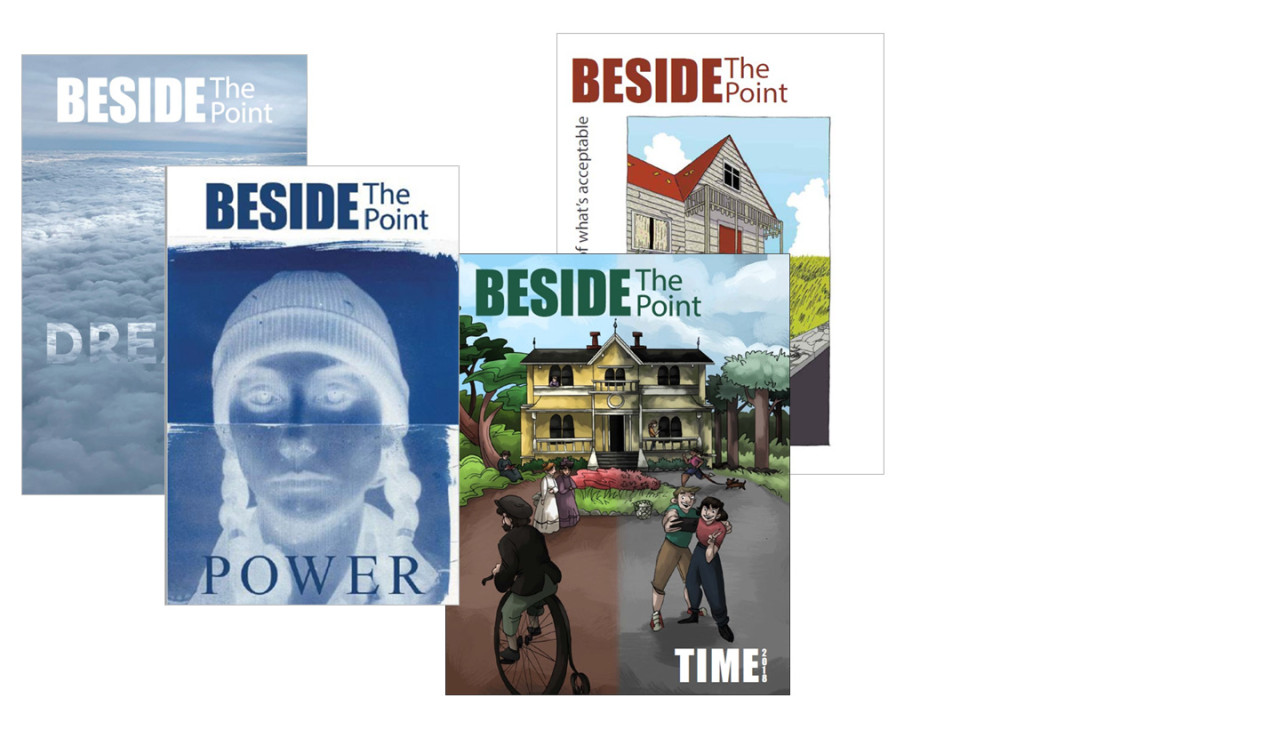 Past issues
Explore previous issues of Beside the Point, Camosun's Literary Magazine.