Faculty/staff profile
Education Developer - Curriculum Development and Program Renewal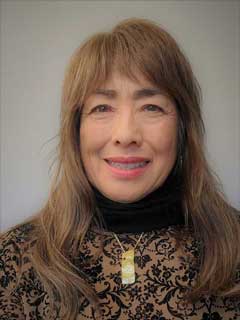 Lansdowne
Paul Building
P224
BA, MA
Centre for Excellence in Teaching and Learning
Subject areas & specializations:
Curriculum development support and consultation, including:

New program and new course development
Program and course curriculum renewal
Curriculum mapping

Quality assurance and facilitation of self studies
Scholarship of Teaching and Learning
Instructional Skills Workshop – Trainer, Resource development for ISW 
International development support for teacher training and curriculum development 
About Mavis
Mavis began her career at the college teaching academic English skills to immigrants and international students in the School of Access. Her work gave her opportunities in curriculum development, including leading the development of a language and workplace culture program for foreign-trained skilled trades workers.
She became involved with teacher training and group facilitation after participating in an Instructional Skills Workshop (ISW) to develop her own teaching skills. Since then, she has facilitated several ISWs and become a trainer of ISW facilitators.
Curriculum development and facilitation have come together in her work in CETL as an Education Developer. Now, she works with faculty to facilitate program review and self study processes and to provide consultation when faculty want to renew or develop programs and courses. 
Mavis is also active in Camosun-led international development projects supporting educational partners in Kenya with curriculum development and teacher training.