Faculty/staff profile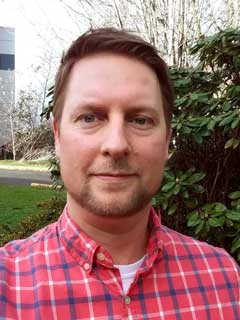 Lansdowne
Alan Batey Library & Learning Commons
LLC 158A
PhD
European/Irish/Canadian
Centre for Excellence in Teaching and Learning
Subject areas & specializations:
Active Learning
Assessment
Blended Learning
Course Design
Decolonization
Instructional Skills
Peer Observation
Scholarship of Teaching and Learning
Team-Based Learning
About Derek
Hello! My background is Eastern European on my mother's side and Irish on my father's side. I was born and raised in the Ottawa Valley, where my paternal ancestors settled in the 1850s. I moved to Victoria in 2009, left in 2014, and came back in 2018. I met my wife/best friend here and both of our children were born here. I am forever grateful to be living and working in these inspiring forests and on these lands and waters. I am humbled by the generosity of the lək̓ʷəŋən and W̱SÁNEĆ people who have been the owners and stewards of these territories for millennia.
In my roles as a husband, father, son, grandson, educator, historian, colleague, and friend, I am mindful of the responsibility that comes with being an uninvited guest. When not at my desk, you can find me exploring and learning about these lands and waters with my family whether online, on foot, by bike, or in the family canoe. Maybe I'll see you out there!
Faculty Development
In my work as an education developer with CETL I am privileged to be part of an amazing team and campus community. I look forward to supporting Camosun faculty and students by developing resources, facilitating learning opportunities, and providing consultation on all things related to teaching and learning. In particular, I am interested in holistic course design, curriculum development, learning outcomes, assessment practices, active learning strategies, decolonial pedagogy, open learning resources, and blended/online learning.
I am a certified Instructional Skills Workshop facilitator and Facilitator Development trainer. I previously worked as a trainer and mentor for TAs, Supported Learning Group leaders, and peer tutors. I have been teaching and designing courses in Canadian, American, world, and Indigenous history at the post-secondary level since 2012. In 2021, I left my teaching position at Capilano University to join CETL and I am so glad to be here at Camosun!
Research Interests
I continue to maintain an active research and writing agenda in both the Scholarship of Teaching and Learning (SoTL) and history. One of my current SoTL projects is a collaboration with the University of Victoria in which we are investigating the role of a cross-institutional peer observation of teaching and learning community of practice in the enhancement of teaching and learning. My other project is on the effect of Team-Based Learning pedagogy on student engagement and achievement in an introductory-level history course.
My historical research is on the colonization of a so-called "marginal" region of Canada in the nineteenth-century and the subsequent development of distinctive socio-cultural communities on the southern fringe of the Precambrian Shield. My dissertation (UVic, 2018) examined the history of settler colonialism and the "failed settlement narrative" in the Ottawa-Huron Tract, 1850–1910. I am currently working on adding a couple chapters before turning the project into a book.