Welcome to Camosun!
Congratulations and welcome to Camosun College. You've made a great choice—over the past 50 years, Camosun has become one of BC's most comprehensive colleges and has earned an outstanding reputation for teaching excellence. You're joining a family of more than 65,000 alumni who are making a difference all over the world!
Getting Started
As a new student, get the information you need before starting your Camosun journey. Pre-Arrival Orientation on D2L is a free, online, self-paced workshop recommended for all new students.
How to access it:
Log into D2L (usually available to new students one month before classes) using your Camosun ID (C-number) and password.
Under My Tools, select Discover
Find the Pre-Arrival Orientation and click on Enroll in Course.
If you need help accessing or navigating D2L, please watch Introduction to D2L for Students' videos.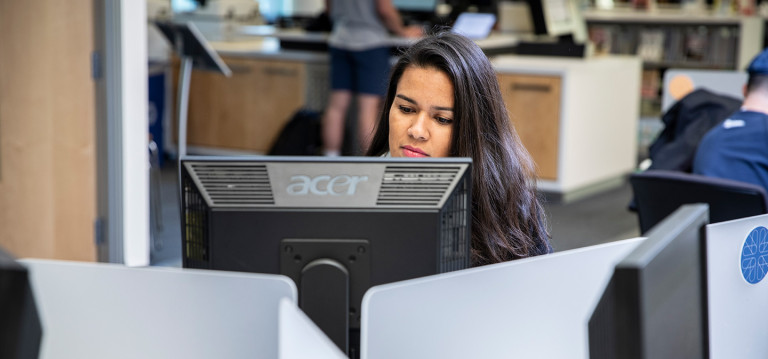 Orientation Sessions
Most new students have lots of questions about what to expect in their first year of college. Research shows that attending orientation sessions helps new students adapt more readily. Check out Camosun's orientation sessions.
New Student Orientation
Open to all new domestic and international students, these orientation events are optional but recommended. Sessions are usually held one week before intake begins.
New International Student Orientation
Indigenous Student Orientation
Specific School Orientation Sessions
Sometimes, your chosen program will host a specific orientation session. Stay tuned in your mailbox and on the Events at Camosun webpage.
Parents and Supporters Orientation 
Designed for parents and supporters interested in learning more about student services. There is a session in the month preceding each intake; August, December, and April.