Faculty/staff profile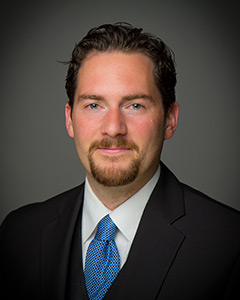 Lansdowne
F 308B
BA with Honours, MA, PhD
Associate of Arts Degree in Psychology
School of Arts and Science
I was born in Port Alberni, British Columbia. I earned a BA with Honours in psychology from the University of Victoria in 1998, where for my Honours thesis I tested a novel treatment for epilepsy that involved microstimulation of the brainstem in an animal model of epilepsy. I then worked as a research technician for my former Honours supervisor, Dr. Michael Corcoran, in a medical research facility at the University of Saskatchewan where he served as Vice-President of Research. During my time in the Corcoran lab I was trained in various methods of behavioral assessment, including tests of memory and emotions.
In 2001, I moved to Vancouver to study under Dr. Ralph Mistlberger at Simon Fraser University (SFU), investigating the brain mechanisms and functions of sleep and circadian rhythms. For my MA thesis I located the area of the brain which controls REM sleep in the rat, and for my PhD thesis I investigated the mechanism of how sleep deprivation produces a rapid antidepressant response. During my time as a graduate student at SFU, I also had the opportunity to work as a teaching assistant for many of the faculty members in the psychology department, to teach my own courses there, and was contracted by the biomedical company NeuroDetective International to conduct pre-clinical trials of novel medications.
After completion of my PhD I continued to teach as a sessional instructor at SFU as well as the University of the Fraser Valley and the Fraser International College. In 2012, I accepted a full time continuing position at Camosun College where I am currently a faculty member of the psychology department.
Teaching Courses
Areas of Study
Cognitive & neural sciences 
Research Interests
Sleep, dreams, consciousness, memory and emotions.
Selected Publications
Mueller, A. D., Pollock, M. S., Lieblich, S. E., Epp, J. R., Galea, L. A., & Mistlberger, R. E. (2008). Sleep deprivation can inhibit adult hippocampal neurogenesis independent of adrenal stress hormones. American Journal of Physiology-Regulatory, Integrative and Comparative Physiology, 294(5), R1693-R1703.
Hannesson, D. K., Pollock, M. S., Howland, J. G., Mohapel, P., Wallace, A. E., & Corcoran, M. E. (2008). Amygdaloid kindling is anxiogenic but fails to alter object recognition or spatial working memory in rats. Epilepsy & Behavior, 13(1), 52-61.
Webb, I. C., Pollock, M. S., & Mistlberger, R. E. (2006). Modafinil [2-[(diphenylmethyl) sulfinyl] acetamide] and circadian rhythms in syrian hamsters: assessment of the chronobiotic potential of a novel alerting compound. Journal of Pharmacology and Experimental Therapeutics, 317(2), 882-889.
Pollock, M. S., & Mistlberger, R. E. (2005). Microinjection of neostigmine into the pontine reticular formation of the mouse: further evaluation of a proposed REM sleep enhancement technique. Brain research, 1031(2), 253-267.
Pollock, M. S., & Mistlberger, R. E. (2003). Rapid eye movement sleep induction by microinjection of the GABA-A antagonist bicuculline into the dorsal subcoeruleus area of the rat. Brain research, 962(1), 68-77.