Faculty/staff profile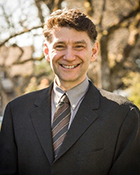 Lansdowne
Dunlop House (D)
260
MSHROD
Hospitality, Tourism, & Golf Management
School of Business
David Armstrong is the longest-serving member of the team with over 30 years of service at Camosun. In addition to his instructional duties, David also holds the responsibility of overseeing and facilitating student success as the program's Co-operative Internship Coordinator.
David has wide and varied industry management experience both domestically and internationally and is himself a graduate of Camosun College. In addition to hospitality industry credentials, David holds a Master's degree in Human Resources and Organisational Development from Southern Cross University in Australia.
He is a passionate advocate of applied learning, and student success. David seeks to instill a love for the industry, lifelong learning, and career development in his classroom teaching.