Faculty/staff profile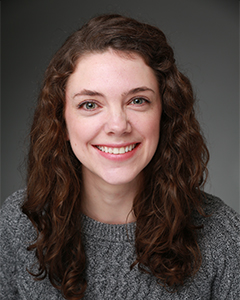 Lansdowne
Fisher Building
F 246
MSc, BEd
School of Arts and Science
I have been a science and biology educator since 2013 and strive for engagement, inquiry, and curiosity in my students. Prior to my time at Camosun, I taught at the secondary level in biology and science, motivating learners to connect with the content and engage with the curriculum in meaningful ways.
My passion for increasing scientific literacy in my students is at the foreground of my courses- everyone should learn how to be skeptical and critical thinkers in their lives. I have high expectations for student success because I believe my students are capable learners when willing to get passionate about biology.
My expertise is in neuroendocrinology, the study of the nervous and endocrine systems and how they interact in specific ways to lead growth, development, and reproduction.
I have a Bachelor of Science in Biology and Psychology and a Master's Degree in Neuroendocrine Toxicology from the University of Ottawa, and a Bachelor of Education from the University of Victoria. I am currently interested in women in science research and how to improve mentorship, retention, and success in this area.
Courses
BIOL 102 Non-Majors Biology (Diversity)
BIOL 103 Non-Majors General Biology
BIOL 116 Advanced Placement Biology Lab
BIOL 143 Anatomy for Sports Education