Faculty/staff profile
Nurse Educator and Curriculum Coordinator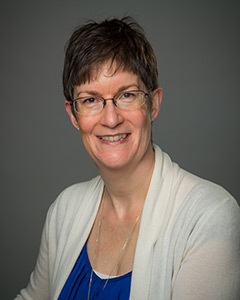 Interurban
Alex & Jo Campbell Centre for Health and Wellness
CHW 207-31
Baccalaureate of Science in Nursing (BSN)
School of Health and Human Services
I have been teaching in the nursing department at Camosun College since 2001, in first and second year, nursing practice, classroom and lab settings. I am a member on the curriculum committee. I graduated from Vancouver General Hospital School of Nursing in 1984 and my nursing practice background is primarily oncology and palliative care. At present I am studying to complete a Masters degree in nursing education through the University of Victoria School of Nursing. My final project will be an integrative literature review of praxis in nursing education with a view to enhancing the ways in which praxis seminars are facilitated in the nursing program.
I view my role as nurse educator as an opportunity to inspire students to deliver excellent nursing care through application of knowledge from nursing and related disciplines, clinical judgement, technical expertise, and caring relationships. In addition I believe it is important to assist students to make meaning of nursing knowledge: philosophical, theoretical and methodological (research), and to explore how such knowledge can be applied in real life clinical practice. My other areas of interest include Parse's Nursing theory and understanding the practice setting as a moral community.
Welcome to the Nursing Program! I look forward to teaching and learning with students.