Faculty/staff profile
Instructor, English Language Development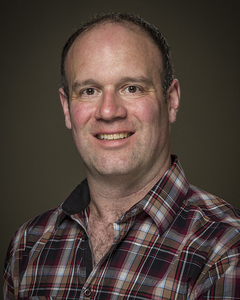 Lansdowne
Ewing Building
E 316
BA, BEd, MA, EdD TESOL
School of Access
In 2007, I started teaching at Camosun after three years of teaching at UVic. My career in English as Second Language instruction began back in 1996 in Montreal and then moved onto 5 years at Konkuk University in Seoul, Korea.
I have always been interested in languages, especially English. I completed my third degree, a doctorate, in teaching ESL in order to inform myself more about this field. I am always keen to find out more about teaching in order to develop my craft.
I really enjoy teaching ESL because every day presents new learning experiences. I meet learners from various cultures and backgrounds, and we not only share our differences but, more importantly, our commonalities.
I recently completed a three-year term in the position of co-chair in the ELD department. In that role, I learned more about the college and our community, and how we can do more to serve each other.
If you have any questions about the ELD department, please do not hesitate to contact me. I look forward to meeting you.