Program at a glance
Study options
Full-time
Part-time
Only need a course or two?
To take individual classes, you still need to apply to a program. The University Transfer program lets you take courses from a wide range of subjects.
Explore subjects
Quality, quantity and flexibility
Start in September, January or May
Transfer credits are courses you've completed at one school that can be used to meet the requirements of a degree or diploma at a different college or university.
The University Transfer program lets you mix and match your credit courses to create an educational plan that's right for you. Full-time, part-time, general studies of a specific focus- it's your custom program.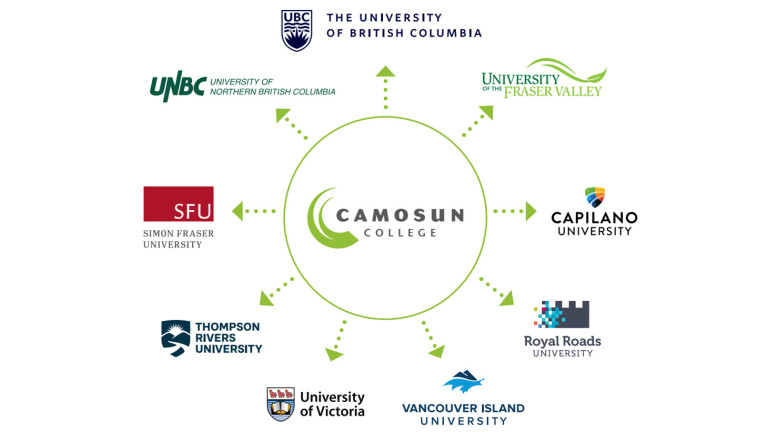 Why take university transfer credits?
Discover your passion
Let your personal interests guide you in your course selection within university transfer options.
Camosun offers over 300 transferable courses in over 30 different subject areas so you can mix and match your credit courses to create an educational plan that's right for you.
Many students start at Camosun this way, and 96% say it helped them decide on a career or education direction.
Start your bachelor's degree
You can apply to start anytime in September, January, May or July. If you're currently in Grade 12, you can apply between September 15 and May 14 with your Personal Education Number (PEN) to qualify for early admission.
If your goal is to complete a four-year degree in arts, science, education business or commerce, you may be able to complete half of it—up to two full years—at Camosun.
When you're ready to transfer to a university, you'll be well-prepared for further studies.
Fill in missing prerequisites
Alternative secondary school prerequisites and general upgrading are available at Camosun. Faculty and academic advisors can help you make informed decisions and select the courses you need to achieve your educational and career goals.
In their own words
Camosun's university transfer students tell us that they have an overwhelmingly positive educational experience.*
95% were satisfied or very satisfied with the education they received at Camosun.
86% did continue with further studies, 96% of those stayed in BC.
95% were satisfied or very satisfied with the transfer experience.
95% said that they received the transfer credits they expected.
87% said that the quality of instruction was good or very good.
What you'll learn
Current students wanting information about your program, go to student planning in myCamosun.
Program outline
For more details, including courses, please see the program outline in the Academic Calendar.
Getting started
When you apply for University Transfer, you will also choose one of four specialties to start: Arts, Business, Education or Science. If you decide to change your academic focus in the future, that's ok. Whichever application choice you make initially, you will be welcome to select courses from any of the four categories, as long as you have the appropriate course prerequisites.
What you'll learn
Whether you want to take one or two courses at a time, or register for full-time studies with four or five courses each semester, the University Transfer program gives you the freedom to design your own timetable. Generally speaking, you'll probably start by taking 100-level courses (first-year) and follow up with corresponding 200-level (second-year) courses.
If you plan to continue your studies at an out-of-province university you'll need to get your transcript assessed by that institution. Make sure you consult with the university regarding their admission criteria GPA requirements and application process to help you plan your transfer program at Camosun.
BC Transfer Guide

To find where a course transfers, check out the BC Transfer Guide.
What subjects could you study? 
 
 

Academic upgrading, career and employment prep

Arts & Humanities

Languages

Business

ESL

Health and Human Services

Indigenous

Sciences

Social Sciences
Check out available classes through the myCamosun course catalogue and timetable.
Tuition and fees
Effective from September 1, 2022, to August 31, 2023
Estimated tuition
Tuition varies for each course so your total tuition will depend on the courses you choose to take.
University Transfer - Full-time studies estimate (10 courses/30 credits in one academic year)
$4,295 (domestic)
$15,540 (international) 
Domestic tuition fees vary depending on the individual course fees for the classes you select.
For International students visit: International Tuition & Fees.
Student fees
In addition to tuition estimates, student fees are calculated based on your enrolment. Refer to: Student Fees.
Financial assistance
You may need to find more than one source of funding to help pay for your education and living costs while attending college. Check out sources of money you don't need to pay back as well as those that need to be repaid.
Curriculum & courses
Course list
Course
Course name
Credits
Tuition
Admission requirements
Arts, Business, or Education:

One of:
C+ in  
C in   
Science:

One of:
C+ in  
C in   
And One of:
C in any Math or Science at the grade 11 or 12 level*
C in   
*A higher grade may be required for prerequisites to some courses (e.g. )
When you apply you will need to submit proof that you meet the program admission requirements listed above. Where a letter grade is specified, you must have proof of that grade or higher.
For more details, including courses, please see the program outline in the Academic Calendar: Loading...
Contact us
If you have admissions questions contact us today!
If you have questions about what you can expect to learn in your classes contact artsci@camosun.ca or your program or subject chair. 
Subject Chair
Faculty/staff profile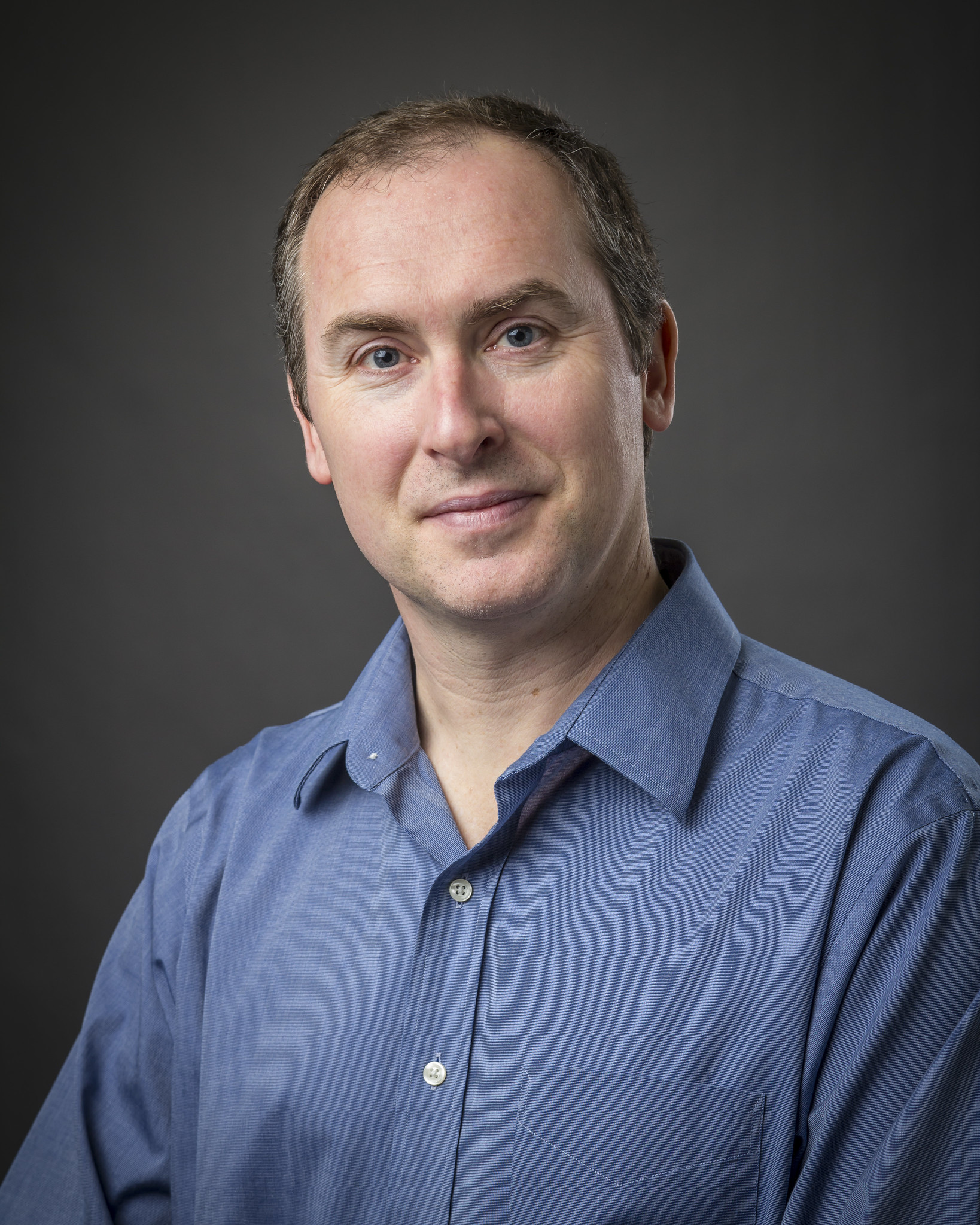 Patrick Montgomery
Chair, Math & Statistics
Faculty/staff profile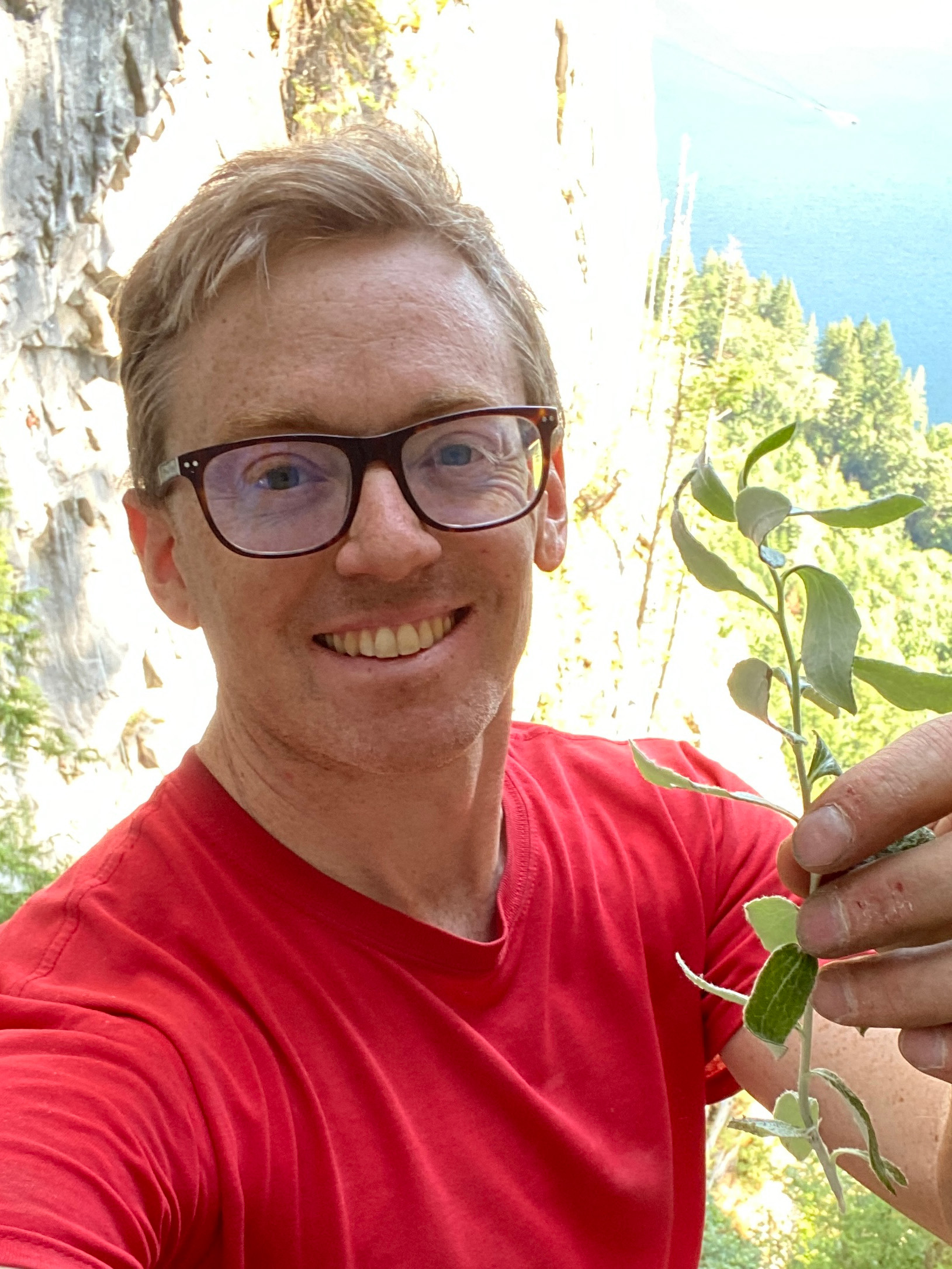 Emrys Prussin
Chair - Environmental Technology
Faculty/staff profile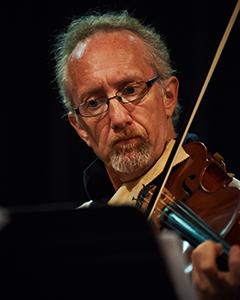 David Visentin
Chair, Music and Director Post-Secondary, VCM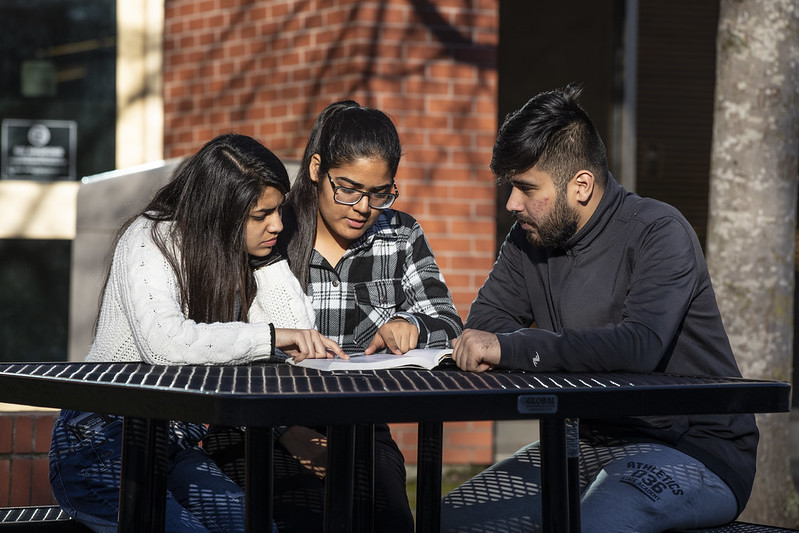 Need advice?
For help deciding which courses to take to complete your studies or to transfer to another institution, we are here to help.
Contact information
School of Arts & Science
Campus location
Fisher 104
Location link
International students please contact Camosun International