Faculty/staff profile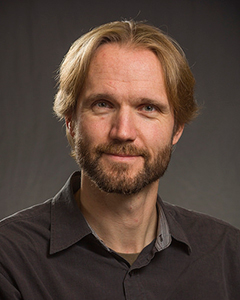 Lansdowne
Paul Building
P 226A
BA Psychology and Anthropology, MA International Development Studies, PhD Sociology
Associate of Arts Degree in Pre-Social Work
School of Arts and Science
Peter Ove has been teaching sociology since 2009. Apart from teaching at UVic and Camosun, Peter has also worked as a UN human settlements officer in Brazil, a high-school teacher in Denmark, a researcher on community development, a consultant for international non-profits, a "Cultural Assistant" for international students, a youth worker in the United Church, a municipal recreation planner in Ucluelet, and a laboratory technician in a Cuban cement factory.
Peter has a BA in Psychology and Anthropology (UVic), an MA in International Development Studies (Dalhousie), and a PhD in Sociology (UBC). His graduate research focused on issues of global poverty, non-profit fundraising, and child sponsorship programs.
Karate Instructor: Peter Ove has been training in martial arts for more than 30 years. While he has practiced Taekwondo, Brazilian Jiu-jitsu, Shoot Wrestling, and Arnis/Escrima, he has spent most of that time studying traditional Shotokan karate. He earned his second-degree black belt in 2019 and has been an assistant instructor at the UVic dojo for the past five years. He is a member of the Japanese Karate Association, the world's largest organization dedicated to traditional karate.