Program at a glance
Seat availability
Choose your training date from the program training schedules then call us at 250-370-3550 to confirm seat availability.
Training schedules
Fundamental training
Start dates vary
Conforming to industry standards, practices and procedures, the competency-based Welder Foundation program provides you with the skills you'll need to prosper in today's job market.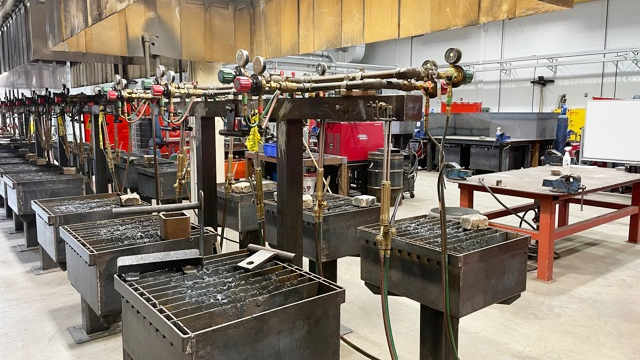 This full-time program conforms to industry standards, practices and procedures to prepare you for entry-level employment and to begin a welding apprenticeship. Over seven months your training will include:
Introduction and safety
Oxy-fuel cutting, welding and brazing
Shielded metal arc welding
Carbon arc gouging 
Gas metal & flux core arc welding 
Material handling
Blueprint reading
Welding metallurgy
Math
Check it out:
Hands-on learning
You'll gain competence in all welding processes and techniques through individualized and personalized instruction, supported by daily hands-on practice.
You'll develop skills including Oxy-Fuel gas cutting, welding, brazing, material handling, and welding metallurgy.
The welding shop is located in the Centre for Trades Education & Innovation on the Interurban campus. The shop is over 12,000 sq. ft. (1,115 sq. metres) in size.
Next up: Apprenticeship or Modular
As a graduate, you'll be ready to start employment with credit for Level 1 and 2 technical training required by welding apprentices as well as 300 of the 3,000 required hours. As an apprentice, you'll continue to build on your skills and gain the practical experience necessary to become fully qualified through Level 3 to earn your inter-provincial Red Seal certification.
Modular pathways Welder Levels B & A, as well as Upgrading and Testing are also available. If you have completed the Foundation program or have Welder Level C certification and want to advance your career with further training, contact the program leader for more information."
What you'll learn
Current students wanting information about your program, go to student planning in myCamosun.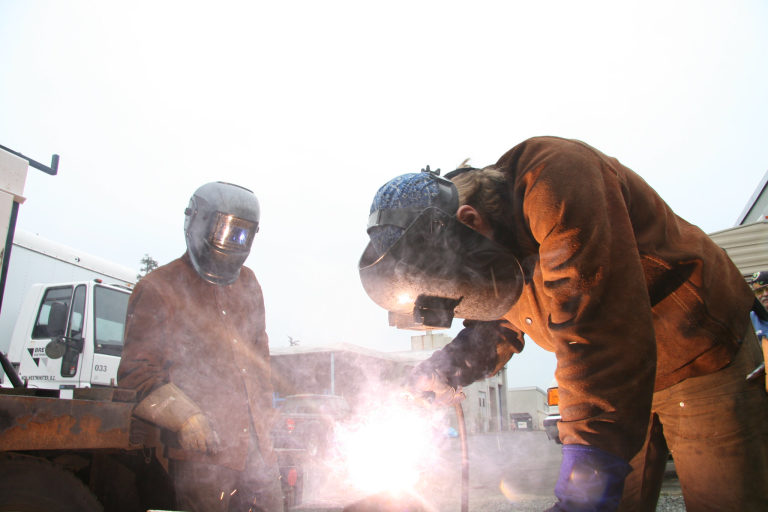 Program outline
For more details, including courses, please see the program outline in the Academic Calendar.
What to expect
Located at our Interurban campus, this full-time program is 28 weeks long. Classes are scheduled for 5 days a week, 6 hours each day. Your typical day includes theory and lectures in the classroom, with the majority of your time in the shop getting hands-on training. You should be in good physical health and have good hand-eye coordination and manual dexterity. Performance assessment will be a blend of instructor and peer review.
Camosun's Welder Foundation program will teach you the basics in welding to prepare you for your subsequent apprenticeship. Through the ten sequential program courses, you'll develop skills from Oxy-Fuel gas cutting, welding, brazing, and material handling to welding metallurgy and math supplementation.
Modules
The Practical (P) modules provide theoretical and practical introductions to individual welding processes in the WELD 110 course. The Related Knowledge (RK) modules cover areas of important background knowledge required by welders such as Metallurgy, Welding Codes or Standards.
P1: Introduction/Program Orientation
P2: Oxy-Fuel Gas Cutting
P3: Gas Welding & Braze Welding
P4: Shielded Metal Arc 1
P5: Carbon Arc Gouging
P6: Gas Metal Arc/Flux Core Arc
RK1: Material Handling
RK2: Blueprint Reading 1
RK3: Welding Metallurgy
RK2B: Math Supplement
Tuition and fees
Effective from September 1, 2023, to August 31, 2024
Estimated Tuition
Tuition estimates are for the entire program.
Welder Foundation, Certificate
$3,052 (domestic)
Welder Level A
$872 (domestic)
Welder Level B
$1,744 (domestic)
Domestic tuition fees vary depending on the individual course fees for the classes you select.
For International students visit: International Tuition & Fees.
Student Fees
In addition to tuition estimates, student fees are calculated based on your enrolment. Refer to: Student Fees.
Financial Assistance
You may need to find more than one source of funding to help pay for your education and living costs while attending college. Check out sources of money you don't need to pay back as well as those that need to be repaid.
Admission requirements
One of:
C in  
C in  
C in  
And one of:
C+ in Apprenticeship and Workplace Math 10
COM in  
Note: If a student does not have one of these preferred requirements the College will accept a "C" or higher in Foundations of Math and Pre-calculus 10, or Principles of Math 10, or Applications of Math 11, or  
When you apply you will need to submit proof that you meet the program admission requirements listed above. Where a letter grade is specified, you must have proof of that grade or higher.
For more details, including courses, please see the program outline in the Academic Calendar: Loading...
Contact us
Faculty/staff profile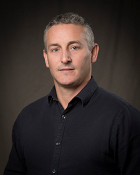 Kyle Broad
Chair, Motor Vehicle and Metal Trades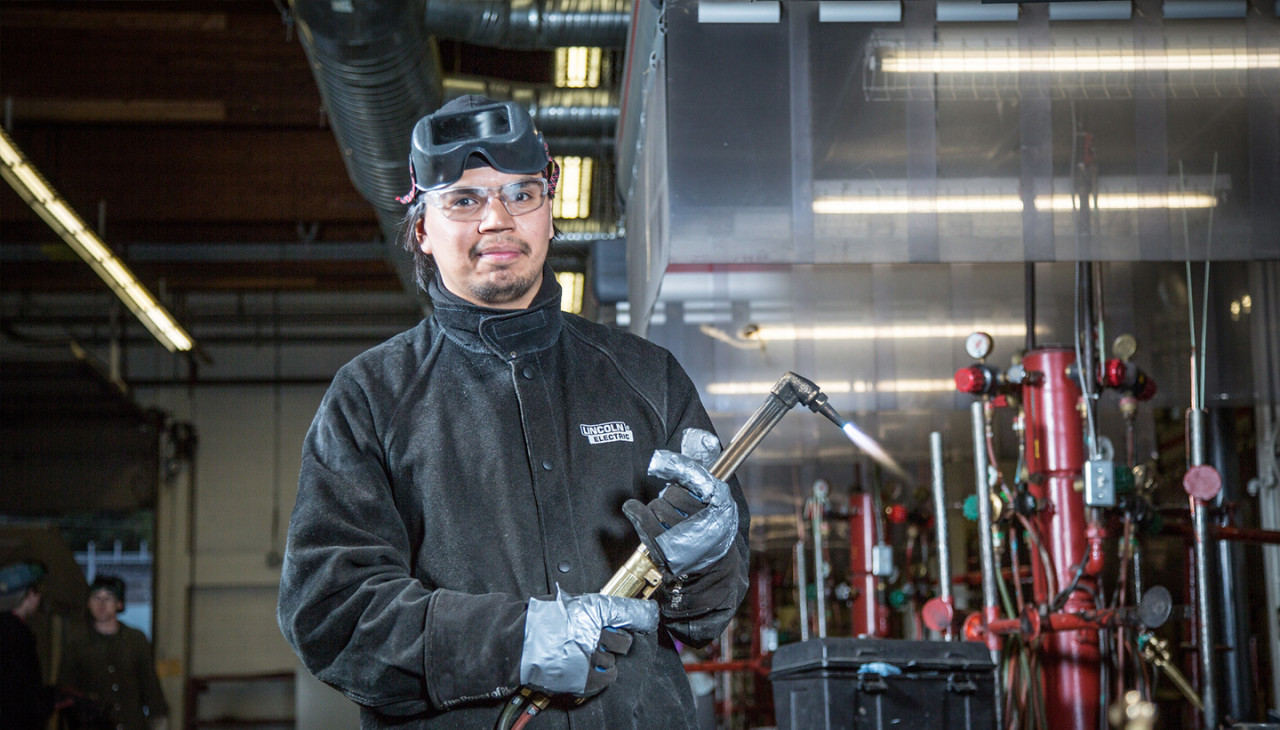 Specialty programs
Camosun offers specialty programs to support trades education for Women and Indigenous people. 
Contact information
Trades Apprenticeship Office
Campus location
Centre for Trades and Technology building (CTEI), room 102
Location link
Admissions Questions: