Your Community at School
We are connected with our college community providing students with internship opportunities, partnerships in sport, and placements in our clinics.
Connect with other CSEE students, faculty, and alumni through our social platforms to network, share job postings, articles of interest, community events, and celebrate your scholarly and professional successes.
Co-operative Education
Many of the programs within CSEE include a working term in an internship.  Research shows that students who participate in co-operative education will:
find work sooner after graduation than their peers, and
potentially earn more than their non-co-operative education classmates
Explore Co-operative Education to learn more.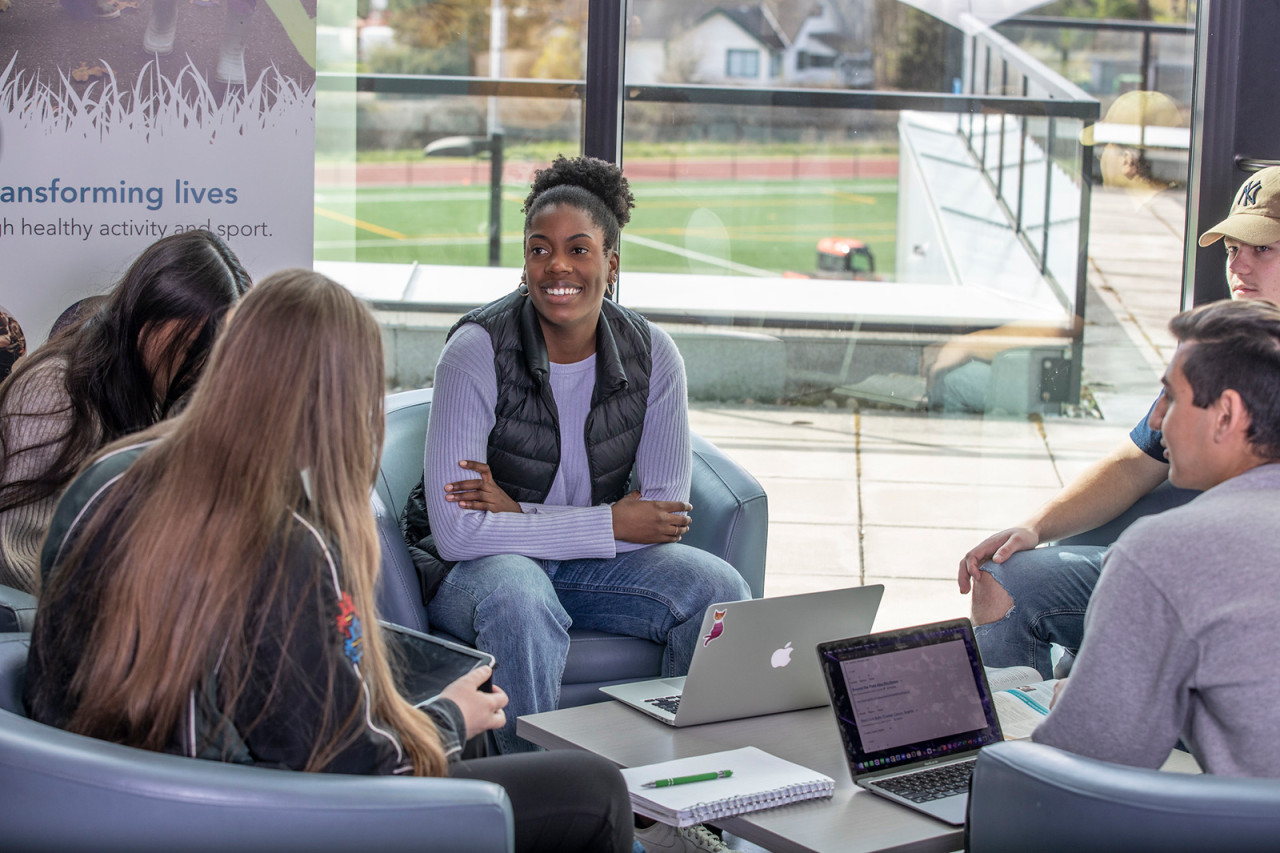 On Campus
The Athletic and Exercise Therapy Clinic (AET Clinic)
We have our own Athletic and Exercise Therapy Clinic here at Camosun.  The clinic is open Monday to Friday and is available to Camosun students, staff and the public.  The clinic provides an applied learning environment for our senior year Athletic Therapy students to practice what they learn. 
Appointments are available to Camosun students, staff and the public.
The Massage Therapy Clinics
Camosun has two massage clinics, one at each campus, which provide an applied learning environment for our massage therapy students. 
Appointments are available to Camosun students, staff and the public.
Camosun Charger Athletics
Helping students discover their potential on and off the court.  Competing in PACWEST basketball, volleyball and golf, the Chargers have qualified for over 80 national and provincial championships, achieving more than 40 medal finishes since 1994. 
Come and support the team at home games. Bring your valid Camosun Student ID card to any Chargers league home game and your admission is FREE!
Fitness and Recreation
Students have FREE access to the Camosun College Fitness Centres with a valid Camosun Student ID card. Fitness facilities are available at both campuses and services include orientation, personal training, drop-in sports, and more. Exercise is a great way to build resilience, reduce stress and stay active during your school year!
Student Groups
Camosun College Students Society (CCSS)
Founded in 1990 by students for the students at Camosun College. The CCSS offers many programs and services, including UPass, Health & Dental plans, Foodbank, Walk Safer, and more.
Camosun College Student Society
CSEE Student Association (CSEESA)
Clubs are a vital part of campus life and the student experience. The CSEE has a dedicated student association just for CSEE students.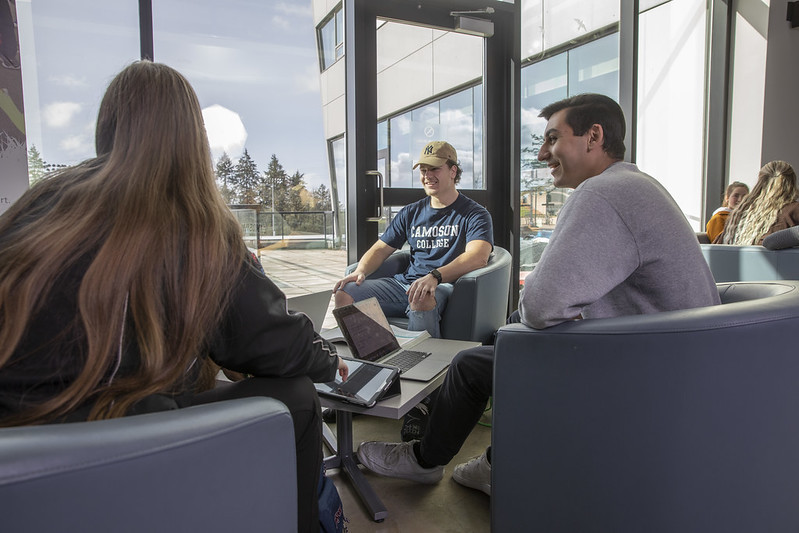 Student Services
At Camosun we create an environment where students learn to learn; are engaged in community; and acquire skills and knowledge that effectively supports them in building their future.