Masters rowing athletes from the capital region are putting Kinesiology students at Camosun College through their strokes so they can witness the top end of the spectrum when it comes to physical function in older adults.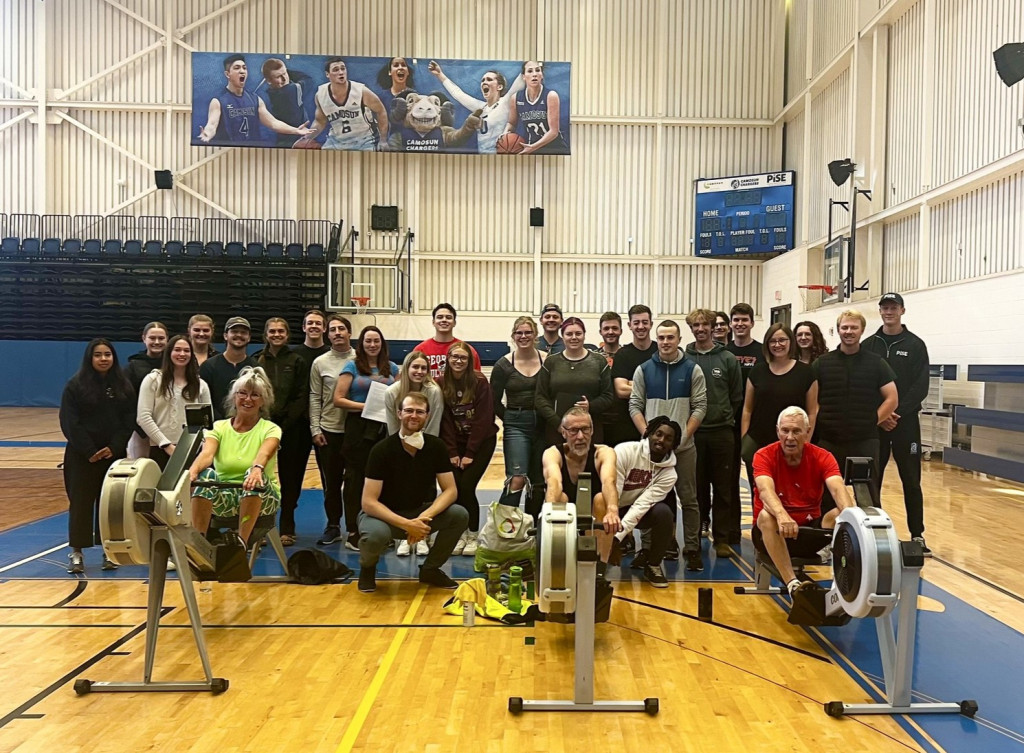 Camosun College
On the Friday prior to the International Council on Active Aging's Active Aging Week, Oct. 2 to 8, local rowing coach Ben Murphy from the Gorge Narrows Rowing Club and former member of Canada's National Development Team visited students at the Centre for Sport and Exercise Education on the Interurban campus with three masters rowers, each over the age of 65.
Active Aging is a course offered as part of the Kinesiology degree at Camosun. The class is designed to address the growing need for movement education and physical activity programming for older adults, and realize the benefits of an active lifestyle throughout the aging process.
"This type of applied learning is so important for students," explains Active Aging instructor Roz Beddall. "Students get to see firsthand that despite the physiological changes that occur during the aging process, regular physical activity can reduce the speed at which these changes happen, resulting in a higher level of physical function, which increases quality of life and longevity."
Statistics Canada estimates that 25 per cent of the population will be over the age of 65 in the next 10 years.
"Older adults have a wide range of physical function – some are masters level athletes and some struggle with basic activities of daily living," adds Beddall. "In the Active Aging class, we talk about the importance of maintaining an active lifestyle throughout the aging process, exercise recommendations for older adults at all levels of physical function and some of the barriers and solutions to exercise adherence."
Learn more about the Kinesiology bachelor's degree: camosun.ca/kinesiology.
Contact information
Rodney Porter
Camosun College