Shifting to a more sustainable future
Our actions and relationships embody respect, gratitude and care for people, the land, the community and future generations.
Camosun learners are leaders for a better future.
Sustainability is the "capacity to endure." It strives to meet the needs of the present without compromising the ability of future generations to meet their own needs. In addition to considering the long term, sustainability connects people and ideas, fostering relationships, respect, and a deeper understanding of solutions that lead to a better future.
Our vision for sustainability at Camosun
Through consultation and engagement with students, staff and instructors, community partners, and other college stakeholders, seven key sustainability priority areas were identified: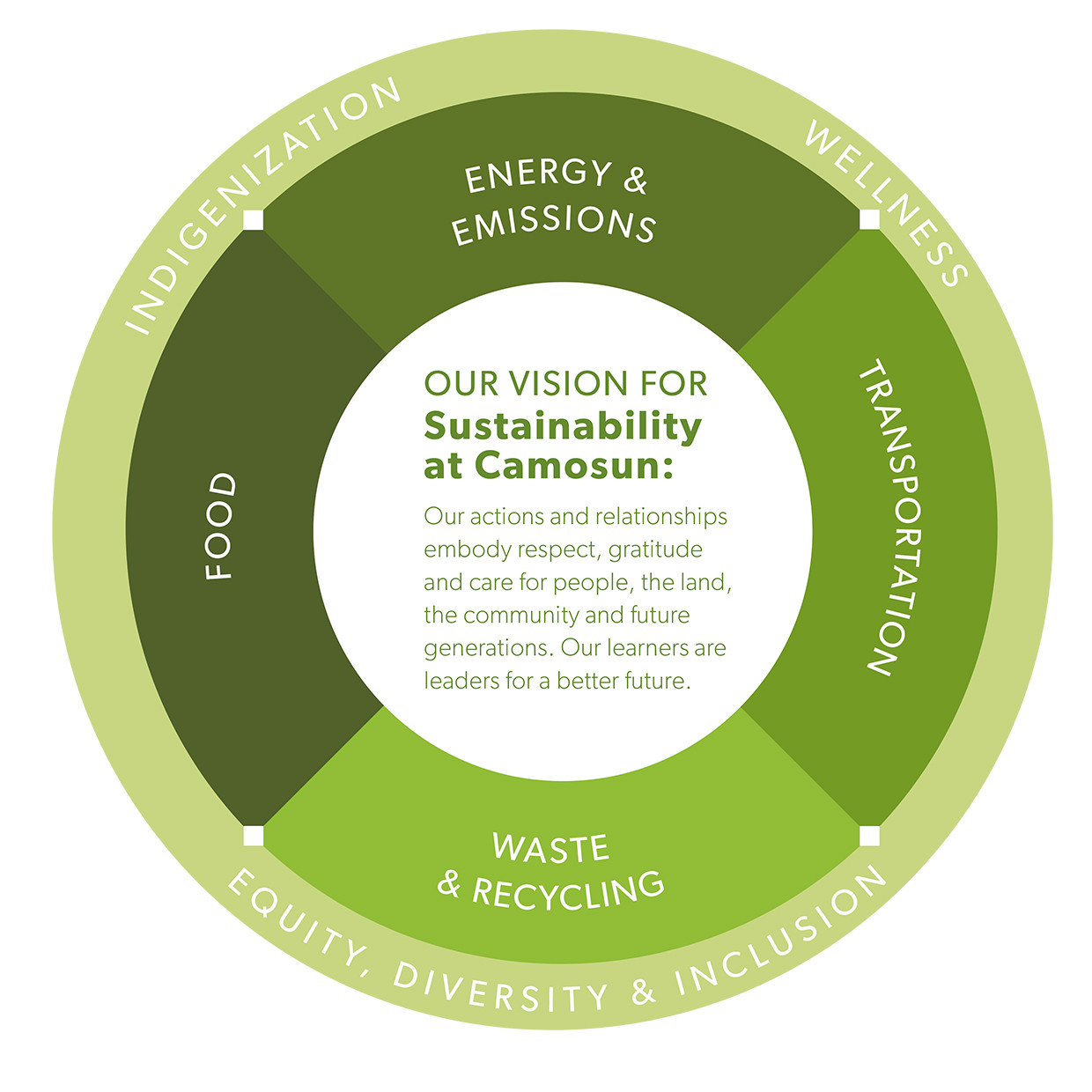 Sustainability Action Plans
Energy & Emissions
Waste & Recycling
Food
Transportation
Integrated Priorities
Indigenization
Equity, Diversity & Inclusion
Wellness
These areas of focus are a starting point for Camosun's work ahead, not just in the next three years, but also for the long term.