How do parking permits work? Can I park my vehicle at both campuses? Find answers to all of your parking questions.
Frequently asked questions
1.  How do parking permits work?
Camosun College uses a License Plate Recognition (LPR) or pay-by-plate system in our general parking lots. At this time, LPR doesn't apply to employee parking or departmental guest parking.
Parking permits can be purchased at the meter or through the mobile app. Users simply enter their vehicle license plate, desired permit length, and payment information.
License Plate Recognition (LPR) support vehicles will scan your licence plates to ensure that valid parking applies.
Employee permits and guest permits remain as physical permits until further notice.
2.  How do I use pay-by-plate?
Find a parking spot. Remember your license plate number.
At the meter, enter your plate number to get started.
Pick the appropriate amount of time you need and make payment.
Payment can be made with cash or credit card. For credit cards, you can use tap. This is the fastest way to pay by credit card.
Once you have your meter receipt, there is no need to go back to your vehicle. Take your meter receipt with you.
Alternatively, you can bypass the meter, and pay for your parking by using the Honk Mobile App. Using the app is free, and the easiest and most convenient way to pay for your parking.
3.  What parking is covered under LPR?
What parking is under LPR?
Paid student and visitor parking in the general lots
Short-term parking
Electric Vehicle parking (students or visitors only)
What parking processes use physical permits?
Employee parking
Elder parking
Guest parking paid internally by departments
Electric Vehicle parking (with staff permit)
Carpool parking
Disability parking
Motorcycle parking
V.I.P.s and special dignitary parking
Special event parking coordinated with Transportation & Parking Office
4.  Why do we use License Plate Recognition (LPR)?
Paperless permitting provides greater convenience to parking users and patrolling. When Camosun's parking management contract was renewed in September 2018 and incorporated this recognized technology. You may already be familiar with this system as many public institutions, municipalities and private operators have made the shift to LPR systems.
There is no physical permit to display on your vehicle. Users simply enter their licence plate number at the time of purchase so the LPR system can recognize it via cameras. Permits can be purchased through the meters or through the mobile app.
LPR is being widely adopted across the parking industry – for businesses, institutions and municipalities. This system is currently used by UVic, VIU, various private and municipal lots within Greater Victoria, Capilano University, UBC, UNBC as well as numerous municipalities in British Columbia such as Kelowna, Kamloops, Burnaby, Whistler and others.
Benefits include:
Parking users no longer need to display a printed permit or proof of payment in the vehicle. No more lost permits or tickets, forgetting to display a permit, or permits falling out of view.
Permits can be renewed without returning to the vehicle via the Honk mobile app.
Reduces waste and litter on campus.
Better data collection for lot usage leading to more effective parking management.
5.  Can I park in any lot or area?
No, all lots have specific designations (i.e. Staff Only, General, Short-Term, Disability, Electric Vehicle Charging, Elder, etc.). Violations will be issued for vehicles without valid permits or parked in undesignated areas.
6.  Is my parking permit valid at both campuses?
Yes. Your parking permit is valid at either Lansdowne or Interurban, regardless of which campus meter you purchased your permit from. For example, if you purchased a daily permit at Lansdowne, but needed to attend class at Interurban later that day, your permit is still valid.
7.  How are parking infraction notices issued?
You will receive a physical copy of the parking infraction notice on your windshield.
8.  How can I get a permit?
General parking - If parking in the general lots (see map), you can purchase a permit (4 hours, daily, weekly or monthly) through the pay stations with cash or major credit cards. You can also purchase parking through the pay-by-phone mobile app (Honk).
Carpoolers - Apply and register for permits through the Transportation & Parking Office, or the campus Cashier's office. In the future, this system will be transitioned to be online registration and payment. Designated parking applies in these zones.
Short-term parking - Purchase from the meter in the short-term lots using cash or credit card.
Disability Parking - Purchase through the regular method (via meters or HONK mobile app). If there are difficulties with payment through these methods, Camosun's Transportation & Parking Office will be happy to work with you to get a permit that is customized to your class schedule. Disability stalls are available to anyone regardless of lot designation (see maps). Anyone displaying a valid SPARC decal and valid permit can park in these spaces (i.e. if you are a student with a SPARC decal, you may park in a Disability space in the staff only lot).
9.  Who do I contact if I have questions or need more information?
If you have questions about the meters or the mobile payment app, please contact Robbins Parking at 250-382-4439.
To contact Camosun's Transportation & Parking Office, please email cam-motion@camosun.ca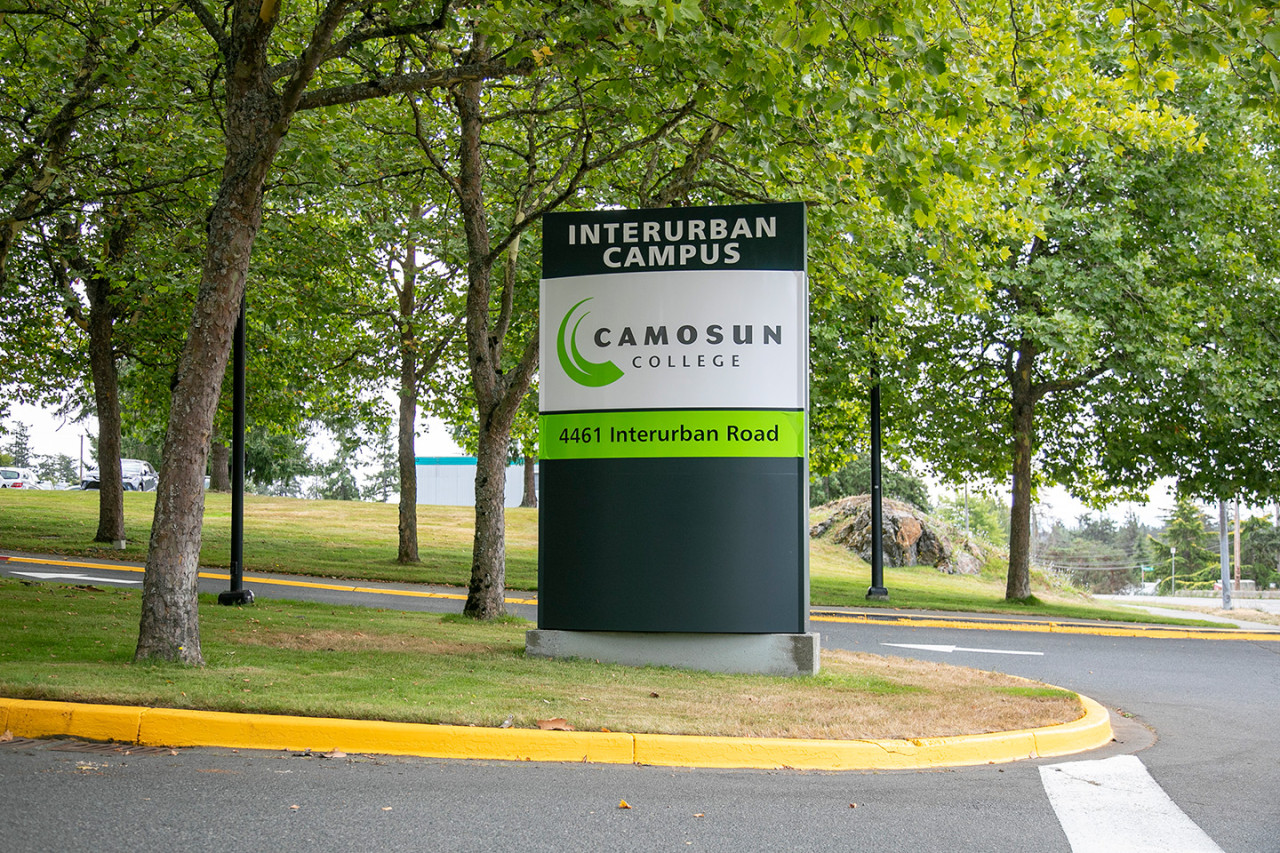 Campus Parking
Parking passes/permits are required in all campus lots.