How would you like to help? There are lots of different ways you can support Camosun students. Donate to one of our online giving funds today.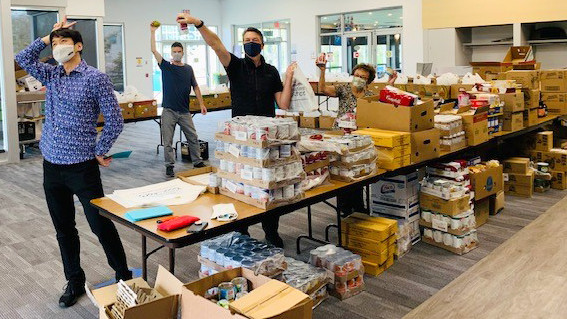 How to give online
Seven ways to direct your online donation
Supporting the Camosun College Foundation makes a long-lasting difference in the life of a Camosun student and you'll be eligible for tax benefits. 
If you're interested in developing a personalized giving plan or discussing major gifts contact us.
Erasing Barriers
Help students succeed in their studies when they're facing financial and other hardships that impact their ability to continue their education. The Erasing Barriers to Education Fund is open to any student at Camosun facing a difficult situation.
Camosun College Student Society Food Bank
Help Fill the Camosun Cares Cupboards!
Food insecurity for students is one of the biggest barriers for students. This year the need has more than doubled previous years and the shelves are often left empty. Please consider making a gift to the Camosun College Student Society Food Bank and help a student in need. Your tax deductible donation will help keep the Camosun Care's Cupboards filled so no student goes hungry.
Memorial Gifts
Remember a loved one with a gift in their name.
Awards/Bursaries/Scholarships
Help reward student achievement.
Sponsorship for Events
You can help students by choosing to donate to a special event sponsorship.
Together for Health
Imagine nursing students learning together with community mental health workers and health care assistants consulting with established professionals. 
Other ways to give
Philanthropy is often quite personal. Contact us to connect with an Advancement Officer to discuss how to get started with:
Cash donations
One-time gifts of cash provide immediate support for students and programs. Give online, by mail, phone or drop in.
Monthly contributions/Payroll deductions
Giving regularly can add up to significant gifts. Anyone, including Camosun employees, can sign up for weekly or monthly payroll deductions. Contact the Foundation to get started.
Gifts of securities
Donate shares, publicly traded stocks, bonds, mutual funds, futures and GICs to reduce your capital gains.
Gifts-in-kind
Donate trades or medical training equipment, supplies, classroom materials, real estate, artwork or government certified cultural property and receive tax benefits.
Employer matching
Many people work for a company or organization that will match their charitable giving. If your employer will donate to match your gifts please let us know and we will make the arrangements.
Planning ahead - Gifts for the future
Tax law and estate planning are complex. Please talk to your financial or legal advisor about the tax benefits, thresholds and appropriateness of these choices for you.
Bequests
Remember Camosun in your will with a bequest of a percentage of your estate or cash, securities, real estate, and other assets. Wills are personal matters, but please let us know if you have named Camosun in your will. We will work with you to ensure your bequest will achieve your intentions.
View sample clauses for your gifts to Camosun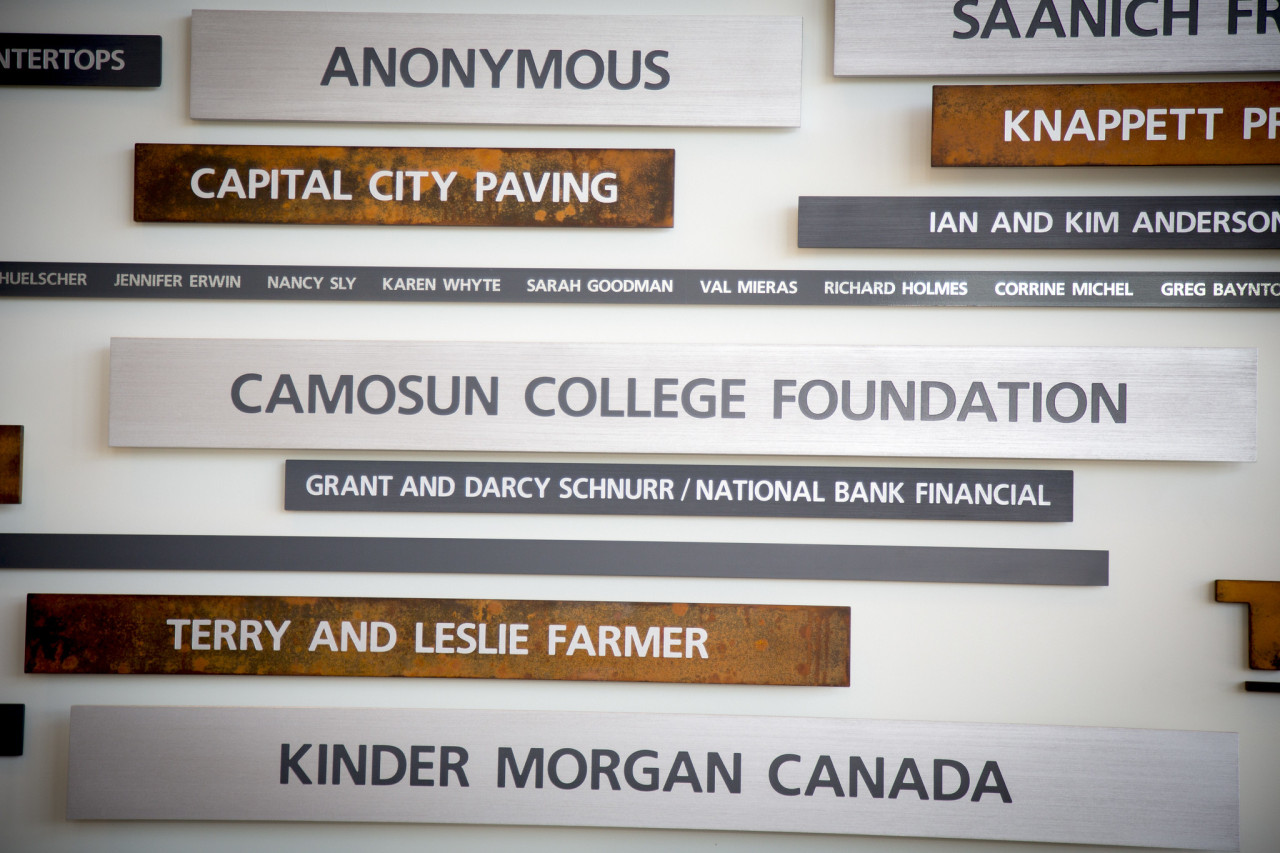 Let's talk
There are lots of options when it comes to charitable giving. Contact us to explore the types of giving that work best for you.