Faculty/staff profile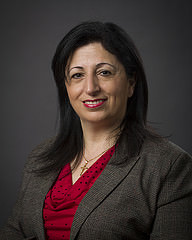 Interurban
Alex & Jo Campbell Centre for Health and Wellness
CHW 207-22
Baccalaureate of Science in Nursing (BSN)
School of Health and Human Services
I hold a Master of Arts in Leadership, Health Specialization from Royal Roads University and Bachelor of Science in Nursing from the University of Victoria. I have been working at the Nursing Department in the School of Health and Human Services since 2005. During this time, I have taught a variety of theory and clinical nursing courses within the three years of the Nursing program, but primarily teaches second year. Previously, I worked as a registered nurse in various acute medical and surgical units within Island Health. I hold a flexible student -centred approach and continually strive to assist nursing students to develop their critical thinking and decision making skills while enhancing their empowerment and motivation.
I value bedside nursing and feel honoured to be invited with my students to take part in patients' healing journey. My 18 years of beside nursing experience enriches this passion as I share my experiential knowledge with nursing students, assisting them in applying their learned knowledge to various clinical situations in promoting patients' emotional and physical wellbeing.
I welcome you to the Nursing program at Camosun College! I feel privileged to take part in your learning, by delivering excellent nursing care that promotes safe and effective patient care.