Faculty/staff profile
Counsellor for Indigenous Students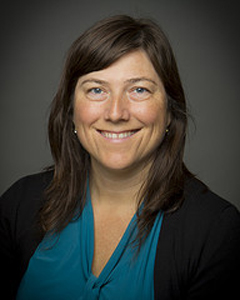 MA, CCC, RCC
Cree, (she/her)
Greetings, my name is Tanya Kirkland and I have been a grateful visitor on the traditional territories of the Lekwungen and W̱SÁNEĆ people since 2001. I am of Cree (Canoe Lake Cree First Nation) and English ancestry. I was born and raised in Prince George. I am so grateful to be a parent to my daughter Ellery and a partner to my wife Rechelle who both enrich and bring meaning to my life.
I counsel from an Indigenous, Person Centered, Strengths based perspective. I have a genuine interest in supporting people and find it an honour to listen in a gentle, calm and compassionate manner, meeting each person where they are at. I see people not only as individuals but also understand their deep and sometimes complex connections to family, community, culture, the land, systems and institutions. My desire is to create a safe space where people feel comfortable exploring their mental, emotional, physical and spiritual aspects of themselves as they navigate the world.
Daily walks along Dallas Road and witnessing the incredible beauty of the ocean, mountains, sky, animals and, in particular, the eagles helps to ground and remind me of my place in the world. Taking time to stay connected to those I love; balanced with enjoying my precious time alone puttering around the house, drinking tea, listening to podcasts, reading, cooking and reflecting contribute greatly to my well-being.