Faculty/staff profile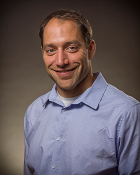 My name is Scott Kouri and I am a third generation Lebanese-English Canadian living on the unceded territories of the Lekwungen and SENĆOŦEN speaking peoples. For me, the connection between a person's inner world, culture, and environment are important. Throughout my life, I've found these connections have helped guide my counselling work and my own personal growth. I have been working as a counsellor for 10 years and am also a PhD student at the University of Victoria. I teach at both UVic and Camosun and am passionate about canoeing and writing.
I believe every person will have their own path to wellbeing and see my role as working with you on your own goals. Personal growth often times means facing our difficulties and learning from them. Sometimes this means overcoming obstacles through practical and goal oriented work, and sometimes this means sitting with our challenges and making sense of them in the broader unfolding of our lives. In most cases, growth, happiness, and a sense of freedom come with a more full engagement in our own lives and relationships.
First sessions usually focus on getting to know one another and addressing any immediate issues. I recognize being a student can at times be very challenging and I can help you develop practical options for managing day to day life here at Camosun. We can work on a variety of issues including school success, anxiety and depression, life direction, identity and image, stress management, childhood and negative past experience, anger, substance use, relationships, gender and sexuality, and existential questions. I take a strength-based approach and see you as the person who knows best about your life.
Most of the counselling work I do is through talking about issues and finding ways to live an authentic life. I am open to working with dreams, art, imagination, mindfulness, and experiential activities. While the early stages of counselling generally focus on reducing negative symptoms and taking incremental steps towards your goals, eventually we can learn how our challenges can be turned into unique strengths.