Faculty/staff profile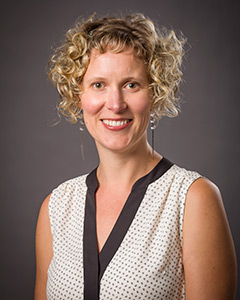 Hello, my name is Laura Paetkau. I have been a grateful visitor on the territories of the Lkwungen and W̱SÁNEĆ peoples since 2007. I have a deep appreciation for the natural beauty of our surroundings and feel lucky to live, work, learn, and play in this amazing place. I have been a counsellor to Camosun students since 2008 and can genuinely say that I love my work and being a part of the Camosun community.
My journey to counseling was a rich and sometimes meandering one, so I understand the confusion and complexity many students face in making decisions about their educational and career path. A consistent theme in my work history is my love of working with people, particularly young adults, and my passion for creating healthy communities. Prior to moving here in 2007, I worked at the Vancouver Crisis Centre where I helped educate youth and adults about stress management, suicide prevention and effective communication.
I would describe my approach to working with students as relationship-centered, holistic and integrative. What this means is that I recognize the importance of building trust and having a good connection between myself and the students with whom I meet. By holistic I mean that I consider all aspects of the student's life, including physical health, mental health and emotional well-being. I call my work integrative because I draw from a number of different modalities, including Satir, cognitive-behavioral therapy (CBT), Gestalt, and solution-focused therapy. I am also particularly interested in attachment theory and Interpersonal Neurobiology and regularly address the influence of family of origin within my practice. I believe that people are resilient and that the answers lie within, but that sometimes we need another person to walk alongside us when the journey gets tough.
I work with individuals and couples, and I sometimes lead relationship-focused groups for students. I have a Master of Education in Counselling Psychology from the University of British Columbia and am a Registered Clinical Counsellor in BC.