Students! Ask your instructor or your school's Administrative Assistant for the official Student Logo & Branding How-To Kit, which includes everything you'll need including official Camosun College logos.
Important!  Do NOT screen-capture the logos from our website.
College logo usage & specifications for student posters/flyers
Logo specifications
No manipulation: The Camosun logo consists of the CC swish and the wordmark, which must always be used together, never taken apart or manipulated in any way.
Breathing room: The logo must be placed and sized in proportion, with adequate breathing room around it, away from other objects/text, as well as the edge of the trimmed page.
Minimum logo size: 1 inch wide.
Logo version and background: If using a colour logo (green and grey), the logo must be on a white background. If you wish to use a logo on top of a coloured block or solid-colour section of a photo, please use a solid black or reverse (white) logo only, whichever one gives you the most contrast.
Important!  Do NOT screen-capture the logos from our website.
Identifying student-produced work
Please identify your project as "student-produced" by including the small Camosun Student-Produced icon somewhere on your publication, found in the Student Logo & Branding How-To Kit.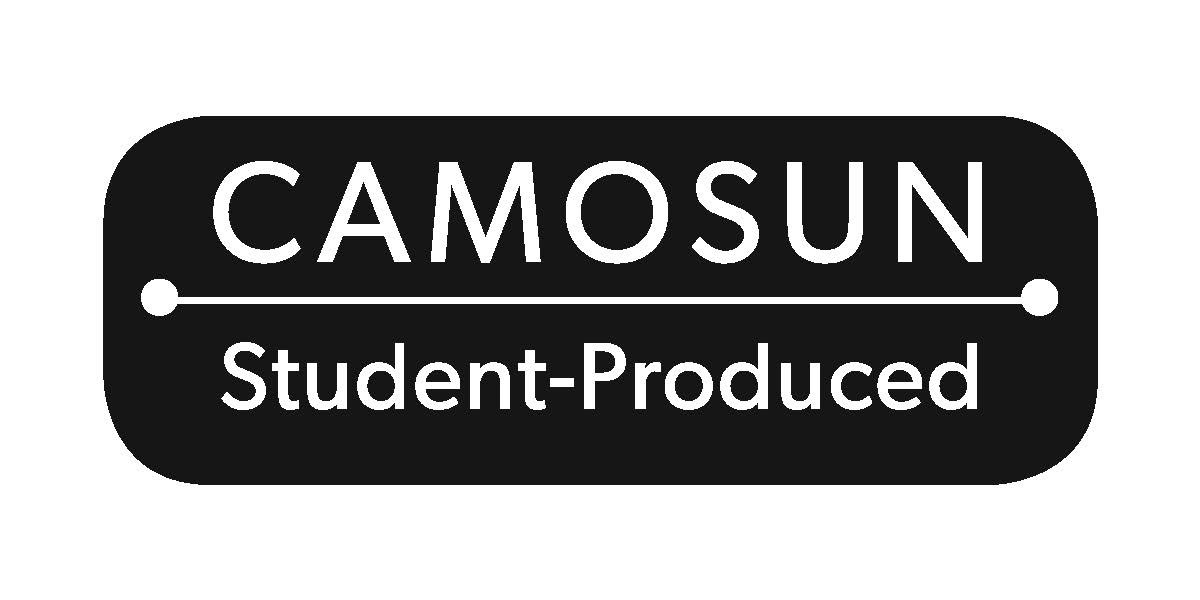 Bleed is a printing term that is used to describe a document which has images or elements that touch the edge of the page, extending beyond the trim edge and leaving no white margin.
If you are producing a poster or flyer for PRINTING that incorporates "bleed", you must set up your file to allow for this.
When a document has bleed, it must be printed on a larger sheet of paper and trimmed down. Please provide your document with extra image area and crop marks for trimming to size.
Need assistance?
Contact Graphic Services at 250-370-3061.