The Homestay Program is for international students studying at Camosun! Living with a local Canadian family is a great way to make Canadian friends, learn about Canadian culture and practice English. Camosun International carefully selects Homestay hosts. Our hosts are kind and friendly and they look forward to welcoming you into their homes and families.
Notice - Homestay program suspended
Camosun's Homestay program is currently suspended until further notice due to COVID-19. Please check back for future updates.
Fast Facts
Camosun carefully selects hosts and matches them to student applicants in order to ensure the best possible placement.
Hosts will meet you at the airport when you arrive in Victoria.
Hosts will help you learn about Camosun College, Victoria and Canada.
Hosts help you with your studies and support your integration into the Victoria community.
Homestay bedrooms are fully furnished with a bed, linens, a desk, lamp and other items.
Food is provided, though you may need to prepare your own breakfast and lunch.
The monthly Homestay fee includes utilities such as heat, hot water and electricity.
Homestay hosts have been carefully selected for our program.
The Camosun Housing Coordinator helps you adjust to Homestay and life in Canada.
Your feedback is important to us! Once placed in your homestay, you will be asked to fill out an initial student homestay evaluation form.
What is homestay?
Who are Homestay hosts?
Many Camosun Homestay hosts have been hosting Camosun international students for several years. Hosts enjoy welcoming new international students into their homes and families. They are friendly, caring and help students adapt to living in Victoria. For example, they help students open a bank account or learn to take the bus to Camosun. Camosun hosts can help students learn about Canadian culture as well as help students practice and improve their English language skills.
We have all kinds of Homestay hosts in our program. Canada is a multicultural country and our Homestay hosts reflect Canada's multiculturalism. Homestay hosts come from various cultural, ethnic and religious backgrounds. They can be young or old, with or without children, with or without pets, living in houses or apartments, with a variety of hobbies and interests. International students coming to study in Canada should be prepared to meet all sorts of different kinds of Canadians.
Local Victoria families, couples and individuals who wish to host Camosun international students must successfully complete the Camosun International Homestay Host Application process. The process includes the following:
Submit an application form
Submit Criminal Record Checks for each family member age 18 years and over
Submit two personal reference letters
An in-home interview and home inspection
What does homestay include?
A comfortable, private, furnished bedroom with a study desk.
'Homestay without Food' does not include food.
'Homestay with Food' includes daily meals. Generally, students prepare their own breakfast and lunch and the hosts prepare dinner.
Shared home including living room, kitchen, bathroom.
Laundry facilities and utilities such as heat and hot water.
Homestay hosts help students adjust to living in Victoria
Homestay hosts meet students at the Victoria International Airport, BC Ferries Terminal, or Victoria Bus Depot.
Homestay with food - $950/month or $32/day
The homestay with food option means that your homestay hosts buy the food. Students prepare their own breakfast and lunch while your homestay hosts prepare dinner and generally eat dinner with the students.
Homestay without food - $700/month or $23/day
Students buy their own food and prepare their own meals. Students have access to the homestay kitchen and have space to store food in the kitchen.
Students must also pay a one-time Homestay Service/Application Fee of $225.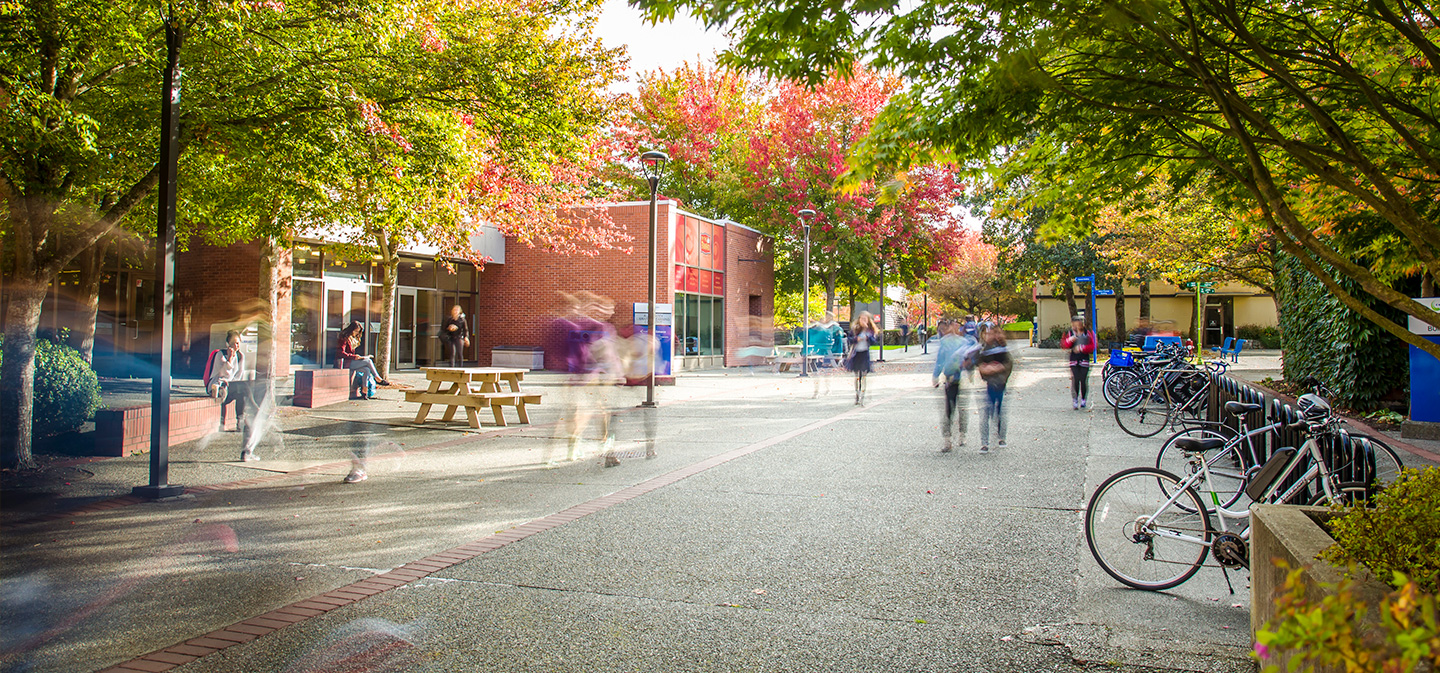 Learning Adventures
Learn English in a practical environment. Camosun English Learning Adventures (CELA) are two-week and four-week ESL programs.
What you need to know
Read the Camosun International Homestay Regulations and Requirements carefully.
Student Homestay Application forms should be submitted at least six weeks before your classes start.
Ending a Homestay placement
Students and hosts must give each other two week's notice before they wish to end a Camosun Homestay Placement. Please fill out the Homestay Departure Notice and the Student Homestay Evaluation. 
Before arriving in Canada
When students first apply to Camosun Homestay they pay $1,175. Students who apply for Homestay without food pay $925. This non-refundable payment includes:
$950 First Month of Accommodation Fee with food, or $700 First Month of Accommodation Fee without food. Camosun International will then pay the Homestay host for the first month of accommodation.
$225 Homestay Service/Application Fee. This is a one-time only fee.
The initial Homestay fee may be paid by Electronic Funds Transfer (wire transfer) or credit card payable to Camosun College. If you are paying by credit card, please ensure that your credit card balance and limit allow for a one-time payment of up to $1,175.
Homestay Fees Refund Policy
The homestay service/application fee and the first-month accommodation fee are non-refundable unless one of the following exceptions applies.
If your Study Permit is refused and you inform the Housing Coordinator at least 10 days before classes begin, you may request a refund of the first-month accommodation fee.
If you are approved for a deferral and you inform the Housing Coordinator at least 10 days before classes begin, you may request the first-month accommodation fee to be moved to the next semester.
After the first month
Students need to pay the Homestay fee directly to their host families, on the first day of every month.
Arriving early
If a student arrives in Homestay the month before classes begin, the student pays the host directly for every night they stay in Homestay during that month. This is not included in the first month's payment. The First Month Accommodation Fee will be used for the month that school starts.
Students pay $32/day for Homestay with food or $23 for Homestay without food for each day they are in Homestay before classes start.
Going on holidays
Students who go away from their Homestay for more than 5 days between sessions pay their Homestay host half the regular daily rate. This holiday Homestay fee reduction is only applicable between sessions, for example between the end of classes in December and the beginning of classes in January.
Half the daily rate is: $16 for Homestay with food and $11.50 for Homestay without food.
Students should discuss their vacation plans with their Homestay hosts as far in advance as possible, preferably before the monthly Homestay fee has been paid.
Apply now
Complete the Student Homestay Application form below at least six weeks before your classes start.
Ensure you have included:
A completed and signed Student Homestay Application form 
Non-refundable Homestay fees in the amount of $1,175 for Homestay with food or $925 for Homestay without food
Email or mail your completed Student Homestay Application form to:
Housing Coordinator, Camosun International
3100 Foul Bay Road
Victoria, BC
Canada  V8P 5J2
homestay@camosun.ca 
Fax: 250-370-3689
Plan your trip to Victoria, BC
It is important to notify the Homestay coordinator of your arrival date so we can arrange to pick you up at the airport.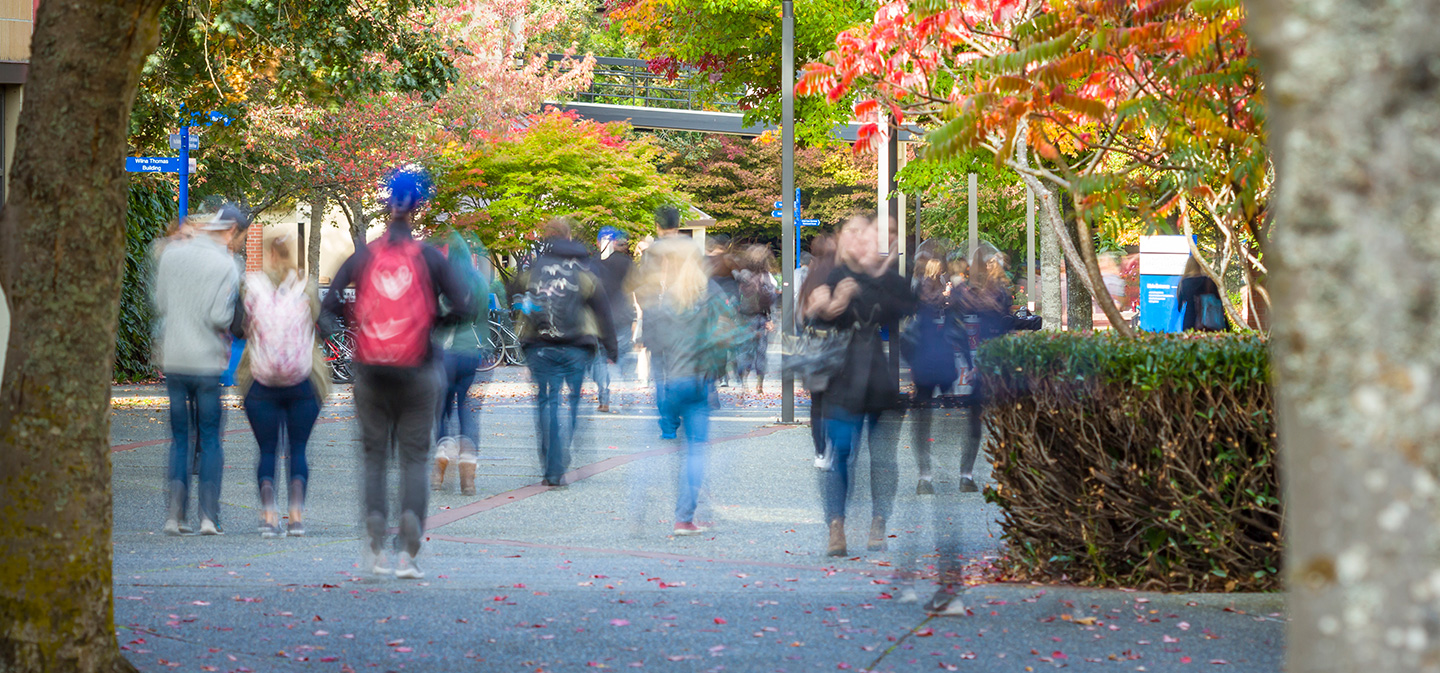 Host a student
Are you a Victoria resident interested in hosting a Camosun International student in your home? Camosun welcomes applications from new Homestay hosts.