Victoria's food trucks are on campus from September through April.
The Cuisine Machine
Camosun's student run food truck
The Camosun Cuisine Machine is a collaborative project between Professional Cook Training students, and other programs across the college including Automotive and Metal Trades, Electrical, Fine Furniture, Pipe Trades, Comic and Graphic Novels, and the School of Business.
Part of the SkilledTradesBC curriculum, the Cuisine Machine is operated by apprentices in the Professional Cook 1 program, under supervision from the Culinary Arts instructional team.
The truck rotates between Interurban and Lansdowne campuses as well as in the community including local schools. To see what's on the menu follow Camosun's Cusine Machine on social media.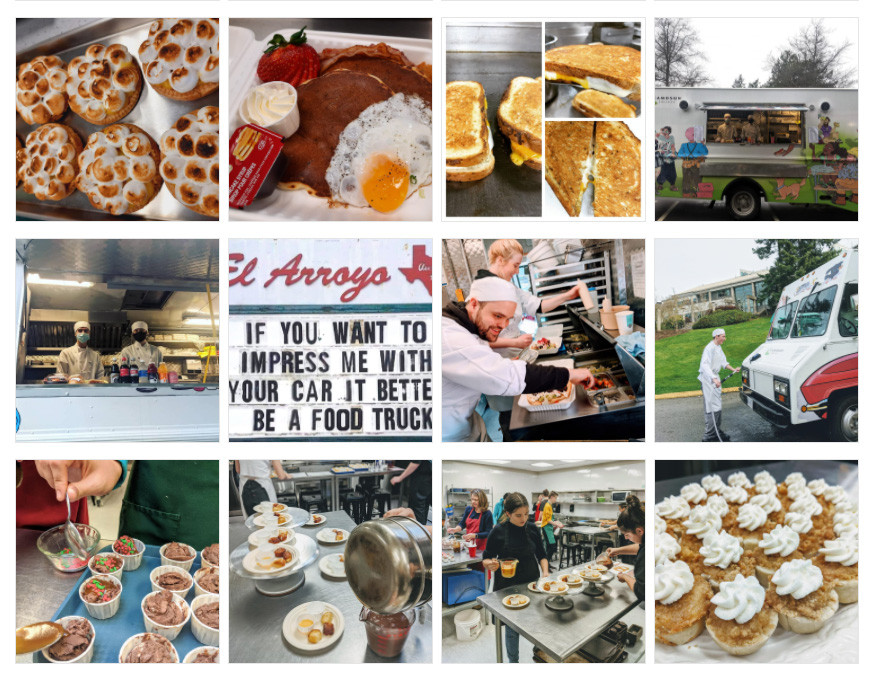 Catering
Camosun offers catering services at both campuses through Aramark and at the Interurban campus through the Culinary Arts Centre.