Faculty/staff profile
Chair, Continuing Care Department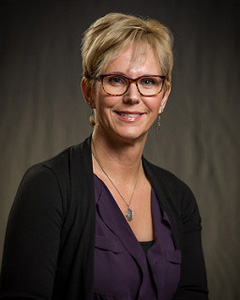 Interurban
Alex & Jo Campbell Centre for Health and Wellness (CHW)
Continuing Care Programs, Practical Nursing (PN) and Health Care Assistant (HCA)
School of Health and Human Services
Ros has been working in health care for over 30 years; starting as a care aide while completing her BSN at UBC. She also holds a Master in Health Studies from Athabasca University. Ros has been teaching at Camosun since 2000; full and part-time over the years, starting in the HCA program before moving to Practical Nursing but also spending time in the Community Support & Education Assistant and BSN programs as well as helping to launch the Medical Radiography program in 2012. She has been Chair of the Continuing Care Department since 2019 but can still be found teaching the occasional class.
Ros is passionate about the profession of nursing. She has specialized in head and spinal cord injuries; worked as a med-surg float in acute care; supported individuals with physical, developmental, cognitive and mental health challenges in the community, and worked as a Clinical Resource Nurse in gerontology.  She values bedside nursing and believes strongly in the importance of demonstrating a caring and compassionate person-centred approach in all interactions with clients.
Ros also believes that using a learner-centred approach is critical for student success and her many years of teaching experience have given her a clear understanding of the diverse needs of adult learners. She is grateful to work alongside such a talented instructional team that is dedicated to supporting students achieve success in their chosen program as well as bridge on to other areas of health care. Seeing graduates, both HCA and LPN, making a difference in the community and facilities across the south island region, is just one of the many rewarding aspects Ros enjoys working in the Continuing Care Department.