Faculty/staff profile
Chair, Civil Engineering Technology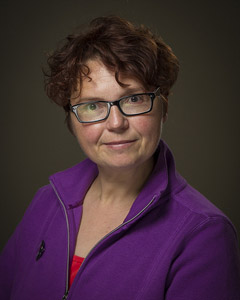 Interurban
TEC 117
B.A.Sc. (hons.), MA, P.Eng.
Civil Engineering Technology
School of Trades and Technology
Zoë has a bachelor's degree in Civil Engineering / Water Resources from the University of Waterloo and a master's degree in Environment and Management from Royal Roads University. She has been teaching at Camosun since 1999. The courses she usually teaches are in the fields of municipal and environmental engineering but she also loves teaching AutoCAD to the first-year students.
Zoë's favourite thing about teaching is engaging with the students and making the content meaningful; people learn better when they can relate what they are learning to something they already value. Civil engineering affects every aspect of our lives and leads to a safer world for everyone – and, hey, who wouldn't want to know how to calculate the flow rate in that sewer?