Faculty/staff profile
Instructor, Civil Engineering Technology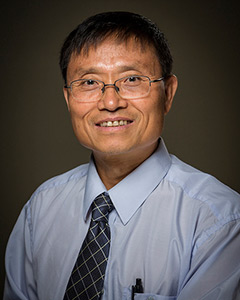 Interurban
TEC 114
B.Sc., M.Sc., PhD, ID, P.Eng.
Civil Engineering Technology
School of Trades and Technology
Bao-Qin received his Doctoral Degree in bituminous materials from the University of Calgary and his Master of Science Degree in Civil Engineering from the University of Alberta. He has been teaching at Camosun College since 1995. He had worked as a material engineer and a geotechnical engineer in engineering consultant firms in the provinces of Alberta and British Columbia. Bao-Qin has taught courses in the areas of soil mechanics, construction materials, statics and strength of materials, graphical communications, surveying, highway design, technical report writing, etc. He is interested in research in the fields of bituminous materials, Portland cement concrete, highway engineering, and soil mechanics.