Faculty/staff profile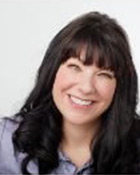 Interurban
Centre for Business & Access (CBA)
269
PhD, MBA
Management & Human Resource Leadership
School of Business
Gasán uu dáng gíidang? Camosun College campuses are located on the traditional territories of the Lkwungen and W̱SÁNEĆ peoples. I would like to acknowledge their welcome.
For 20 years, I have been involved in education leadership and teaching in various capacities at UVic and Camosun College. I have an Undergraduate degree in Fine Arts and a Master's degree in Business Administration from UVic. I hold a Doctorate in Business Administration with a specialization in organizational leadership. My research is focused in cultural approaches to work and that relationship to work engagement for First Nations people.
I teach in the BBA in Human Resource Management & Leadership , the PDD in HRM and the Tourism and Hospitality PDD programs in the School of Business. I'm passionate about teaching, supporting and inspiring new leaders to find their own unique leadership voice. I believe that knowledge is powerful and that we can create/reclaim communities through empowering learners and helping new leaders find their voice. Through leadership learning and practice we transform ourselves and enrich our perspective which allows for more meaningful and enriching interactions with others. I wish you all the best of luck in your own academic and personal journey.