Faculty/staff profile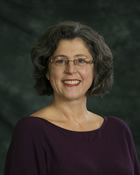 Interurban
Centre for Business & Access (CBA)
258
MA
Management & Human Resource Leadership
School of Business
Carole Gosse joined Camosun College in 1999 as the Co-op Coordinator for the Hotel and Restaurant Management program. She became a fulltime business instructor in 2006 teaching in several HRM credentials: the Bachelor of Business Administration degree majoring in Human Resource Management & Leadership, the Advanced HRM diploma as well as the Post Degree Diploma in HRM. Carole also teaches part-time in Leadership Development Certificate Program in Continuing Education. 
Carole has a Master's degree in Leadership and Training (MA) from Royal Roads University, a Bachelor Degree of Arts in Communications and Psychology (BA) from SFU, and she is also a Certified Human Resource Professional (CHRP) through the Human Resource Management Association of BC & Yukon.
Prior to Camosun College, Carole spent 13 years as Director of Human Resources for four Fairmont Hotels & Resorts both in Alberta and BC.  A career highlight for Carole was being the opening HR Director for the Fairmont Waterfront hotel in downtown Vancouver in 1991, and ending her hospitality career as the HR & Training Director at the Fairmont's Chateau Whistler Resort in 1999.
In these capacities, she helped create a team of dynamic individuals who established a culture of service excellence through positive employee relations and participative management techniques. Carole's leadership and HR practices included a focus on strategic recruitment planning, training and development of Leaders while building a culture of service excellence with employees through positive and supportive employee relations.