Faculty/staff profile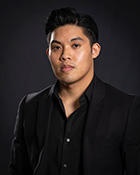 Interurban
Centre for Business & Access (CBA)
279
MA
Economics, Quantitative Methods, and University Transfer Business
School of Business
Matt joined Camosun College in 2014 as a term instructor before becoming a full-time faculty member in 2016.
He holds an MA in Economics and a BSc (Honours) in Economics both from the University of Victoria.
His research interests include conflict economics, behavioural economics, and sports economics. Matt currently teaches courses in economics and statistics in the School of Business.