Where:
Alix Goolden Performance Hall
School:
School of Arts and Science
Join us as the Camosun College/ VCM Postsecondary Diploma Chorale and Jazz Choir perform their end of term works. This vibrant, song-filled evening will showcase repertoire from the baroque to contemporary.
The VCM Chorale perform under directors Elizabeth MacIsaac and Louise Rose. Admission is by donation.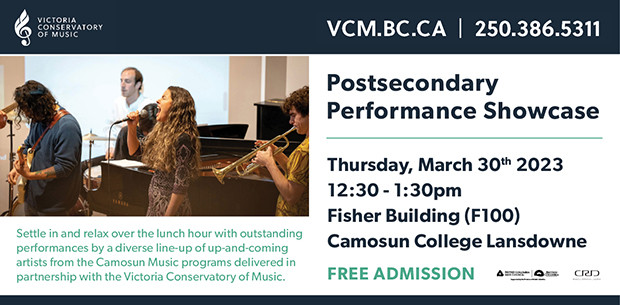 Last updated:
January 19, 2022 | 6:23am