Faculty/staff profile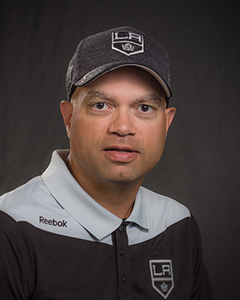 Lansdowne
Fisher Building
F 342A
School of Arts and Science
A main goal of a Raju biology course is to create a community of learners. Case studies, labs, story exchanges and other group activities are conducted throughout the course to help meet the needs of the learning community. I believe that every student has unique life experiences that add to the biology curriculum and thus must be shared. I also believe that learning is fun but that learning together is more fun and that we need a type of environment in which students foster one another's learning rather than the typical survival of the fittest model we are accustom to if we are to evolve as a society.
The underlying theme of all my biology courses is science ethics. I believe that with knowledge comes responsibility and that this can indeed be taught in a classroom situation. I often do this by using case studies based on real life situations. In order for a student to take my teachings seriously s/he must see the connections to the real world. I would further add that when teachings become personal they become real and then and only then can we see the true value in biology. To teach biology without care says we don't care!
Throughout my courses I do my best to establish a family like atmosphere. It is essential that everybody know everybody so that future friendly encounters occur. The previous is a tradition we need to uphold or begin if it has been forgotten. It is important that all voices are heard in a classroom and not just that of the primary bearer of knowledge if we hope to change existing conditions for the better. Biology is so much more than biology but at the same time is the medium I use to help my students see the world through their own biological eyes.
I appreciate you taking the time to read a little about me and my teaching philosophy.