Dean's Honour Roll
Congratulations to the Centre for Sport & Exercise Education students who have earned their placement on the Dean's Honour Roll by achieving a term GPA of 8.0 or higher. 
The Dean's Honor Roll recognizes the outstanding achievement of students enrolled in full-time Camosun College programs. To be eligible, students must be enrolled in 9 credits or more (or 6 credits for those students who have a reduced course load accommodation).
Students receive an Honor Roll letter from the Office of the Registrar and their transcripts note this achievement within the first two weeks of the following semester.
For more information please contact Student Records at studentrecords@camosun.ca or phone 250-370-3570.
2023 Centre for Sport & Exercise Education Student Awards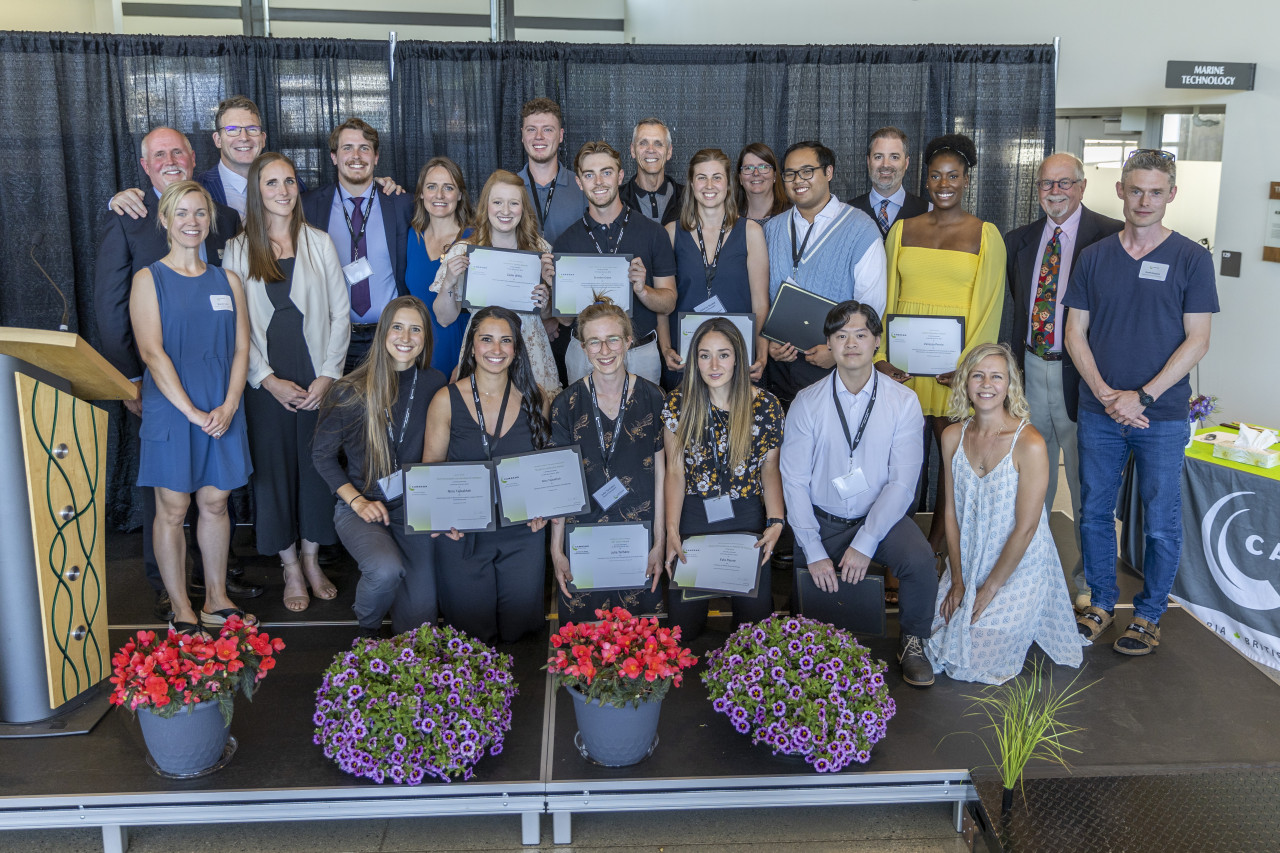 View the 2023 CSEE Awards Photo Album
Centre for Sport & Exercise Education students are eligible if they meet all the criteria set out for individual awards and have attended classes at least one semester during the period of May to April (Summer, Fall and Winter terms).
Successful candidates are notified of their award/scholarship by email. To ensure you receive award communication, please keep your current email, phone number and address updated in myCamosun. 
Thank you to our donors
We are grateful to our generous donors for their continued support to the Centre for Sport & Exercise Education and would like to recognize the important work done by the Camosun College Foundation in support of students and the college.
Athletic & Exercise Therapy Clinic
Canadian Athletic Therapists Association
Canadian Federation of University Women, Victoria Chapter
The Crofton Family
The Centre for Sport and Exercise Education
CCSS, CUPE 2081 & CCFA
Canadian Society for Exercise Physiology
Equilibrium Massage Therapy/Therapeutics
Greater Victoria 55+ Games
Lois M. Smith
Pearl & Knud Boelt
Peninsula Co-op
Pacific Institute for Sport Education
Rob Fraser
Saanich Physio +
Tourism Victoria