Faculty/staff profile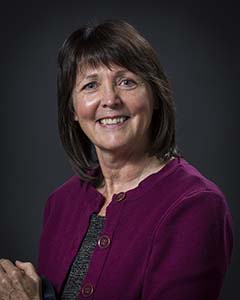 Lansdowne
Fisher Building
F 308B
MA in Counselling Psychology, RCC
Associate of Arts Degree in Psychology
School of Arts and Science
I was born in Vancouver, British Columbia and completed a BA in psychology at Simon Fraser University and a MA in Counselling Psychology at U.B.C. My MA thesis focused on the impact of attachment injuries in couple relationships.
I have worked in the counselling field since 1988. I began as a community-based counsellor working with displaced older workers and then later worked with at risk youth and their families. In 1996, I moved into clinical work and spent a number of years as a clinician, couples counsellor and family therapist working in Counselling Services, Adult Mental Health and at Youth Forensic Psychiatric Services. I continue to do some work as a clinical counsellor and family and couple therapist.
In addition to my formal education, I regularly undertake training in empirically validated, emerging approaches within psychotherapy. 
Teaching Courses
PSYC 130 Contemporary Issues in Psychology
PSYC 154 Interpersonal Relations
PSYC 200 Introduction to Personality
PSYC 203 Social Psychology
PSYC 205 Introduction to Groups
PSYC 250 Psychopathology
PSYC 256 Introduction to Counselling
Areas of Practice
Individual, Couple and Family Therapy
Trauma-informed practice
Clinical Counselling
Areas of Study
Attachment processes in close relationships
Emotion Focused Therapies
Publications
Pelling, C. and Arvay-Buchanan, M. (2004), Experiences of Attachment Injury in Heterosexual Couple Relationships. Canadian Journal of Counselling, Vol 38:4, 289-303.