Faculty/staff profile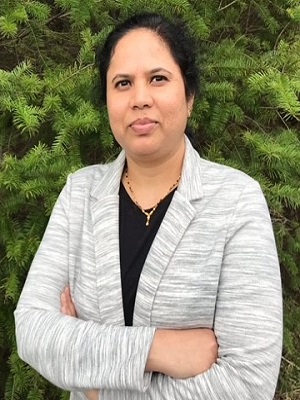 Interurban
Alex & Jo Campbell Centre for Health and Wellness
CHW 207-42
Baccalaureate of Science in Nursing (BSN)
School of Health and Human Services
Hello, my name is Ajijoon Shaik, but I prefer people call me Aziz. I grew up in India, moved to the United States for nursing practice and then followed my husband to Victoria – our lovely home. I have taught at Camosun College since 2018, adding to my 22 years of experience in teaching and clinical work.
My teaching philosophy has evolved over the years reflecting my expertise in clinical practice, leadership, and the art of teaching to support effective learning. I believe in applied learning and engage students in mindful learning. Students appreciate the richness this brings to their classroom and practice experience.
I am lucky to have had the opportunity to teach students in two continents, Asia (India) and North America (Canada and United States). I also managed the nursing department for a 110-bed acute care hospital in US for more than 7 years.
I feel very fulfilled in preparing future nurses with the required skills and knowledge to meet our healthcare needs.
When I am not teaching, I love to spend time with my family, go for longs walks, and plan my next trip. I love to cook and travel.