Faculty/staff profile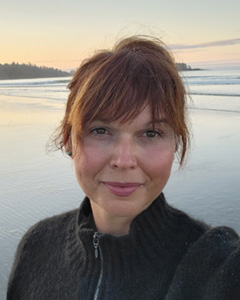 Interurban
Alex & Jo Campbell Centre for Health and Wellness
CHW 207-36
Baccalaureate of Science in Nursing (BSN)
School of Health and Human Services
My teaching style is grounded in having positive and supportive relationships with my students. 
The highlights of my career have been the many deeply moving moments I have had with my students and patients. Moments where we have laughed until we cried or cried until we laughed. Those are the memories I cherish in my career.
I have also had the privilege of taking nursing students to New Zealand to practice in a field school. This was an amazing and expansive learning experience for us all.
I grew up in a small mining town, Faro, Yukon. When I was a teen, I lived in Calgary Alberta, and I decided I wanted to travel. I hitchhiked to British Columbia, California, and Mexico. I met the most fascinating people living the most interesting lives and I was inspired to live a life less ordinary.
A passion that I would follow anywhere is the pursuit of one's dreams. In my case this would be the ultimate freedom of choosing my own adventures.