Faculty/staff profile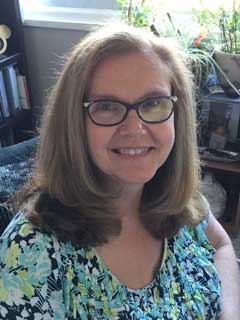 Interurban
Liz Ashton Campus Centre
LACC 236
BA, MA
Centre for Excellence in Teaching and Learning
Subject areas & specializations:
General D2L
Orientation
Adult Learning
H5P
Education Technology
Blended Learning
Asynchronous Online Learning
About Patricia
I was born and raised and lived most of my life in Alberta. However, after a few visits to Victoria, I knew I needed to be here - the ocean was calling. In 2010, I answered the call! I have been with Camosun since I arrived on the Island but have been involved in post-secondary education since 2000.
I am also a lifelong learner who, at 40, decided to go back to school - took me 16 years but I managed to gather a certificate, a BA and an MA. In the middle, I also decided that I should teach a bit. I definitely see a pattern here.
I am passionate about fostering success for students and faculty through purposeful orientation to online technology and learning. Let's work together so we can all be successful!