In Fall 2020, we asked Camosun students about their college experiences during the pandemic.
How were they doing? What support services were they using? Did they have the tech tools they needed to complete their assignments? How were classes going, either remotely or on campus? How can we improve?
Over 2,200 students responded to our Check-In Survey. Here's what we've learned and what steps we are taking to make your student experience at Camosun even better!
Total Student Responses = 2231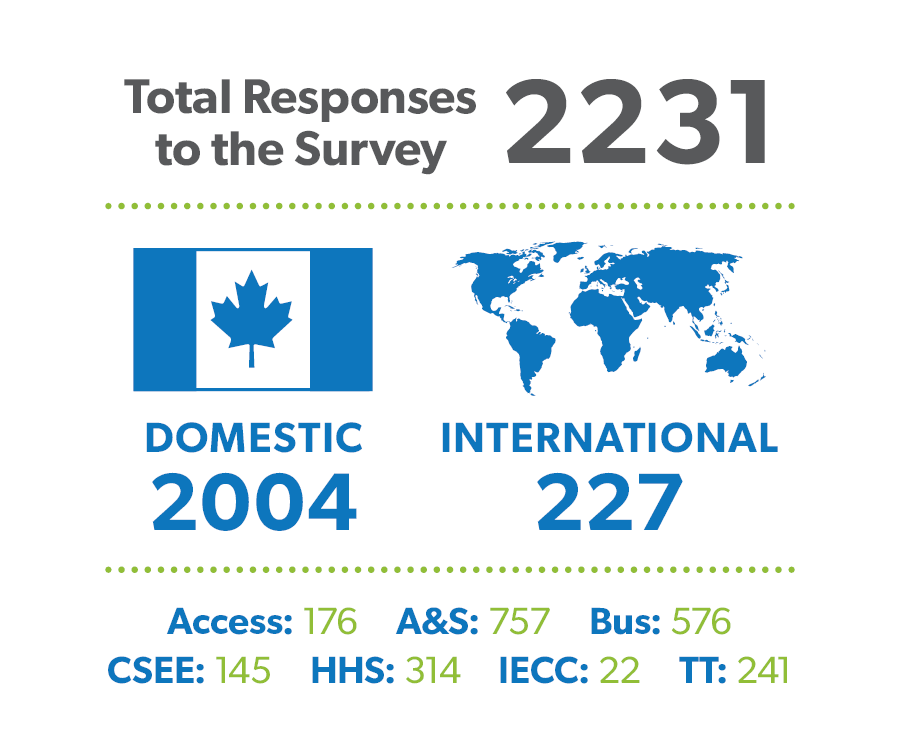 What was your learning experience (in Fall 2020)?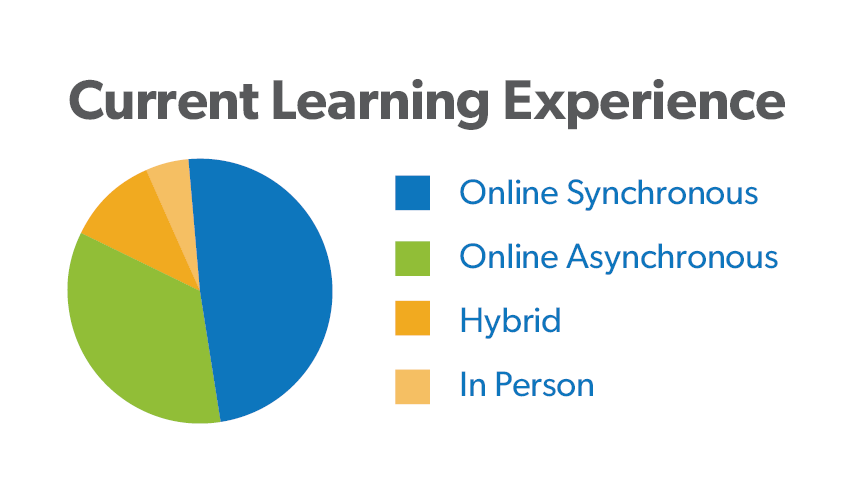 What's one word to describe your semester?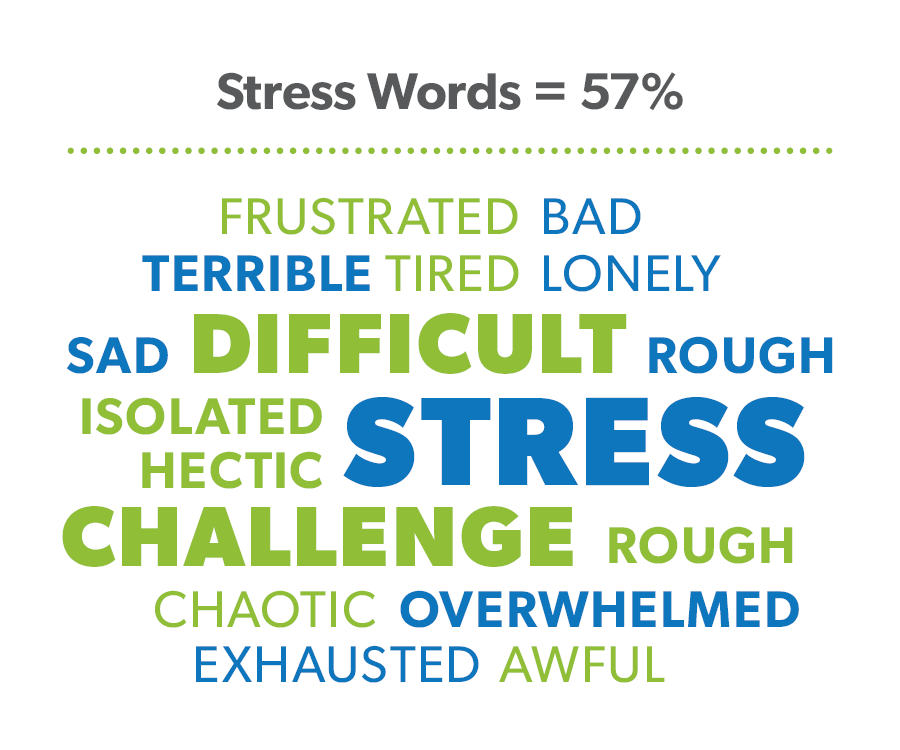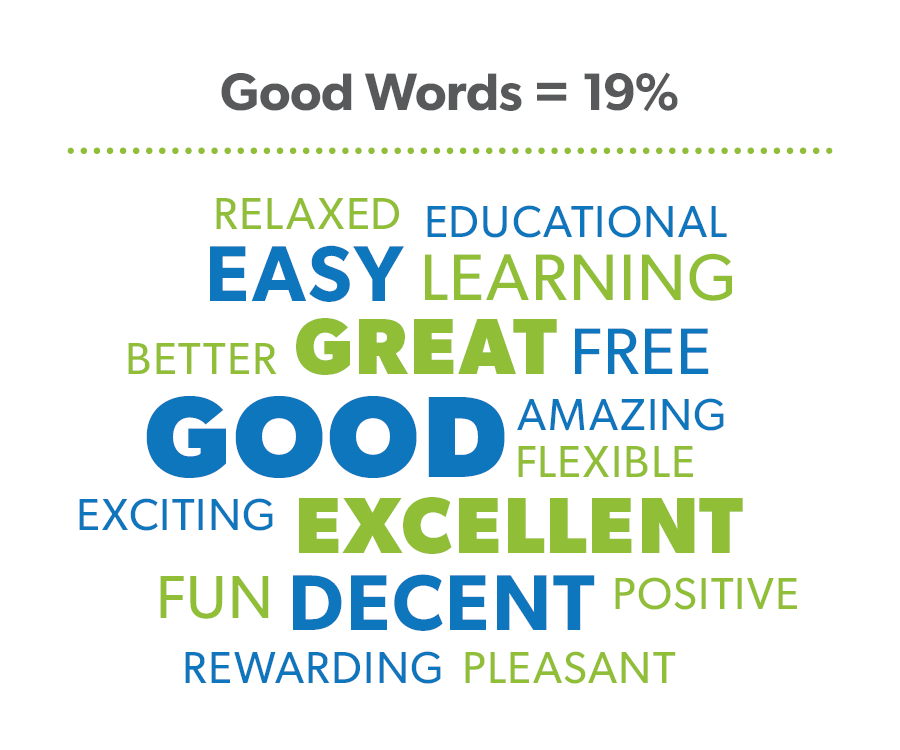 We've heard you!
The past semester was a new and challenging experience for you as a student. Every faculty and staff member of Camosun is here to support you on your personal and academic journey. Check out camosun.ca/students to find out how to make a virtual or phone appointment with a Counsellor, Academic Advisor and Librarian (among many other supports). We're here to help!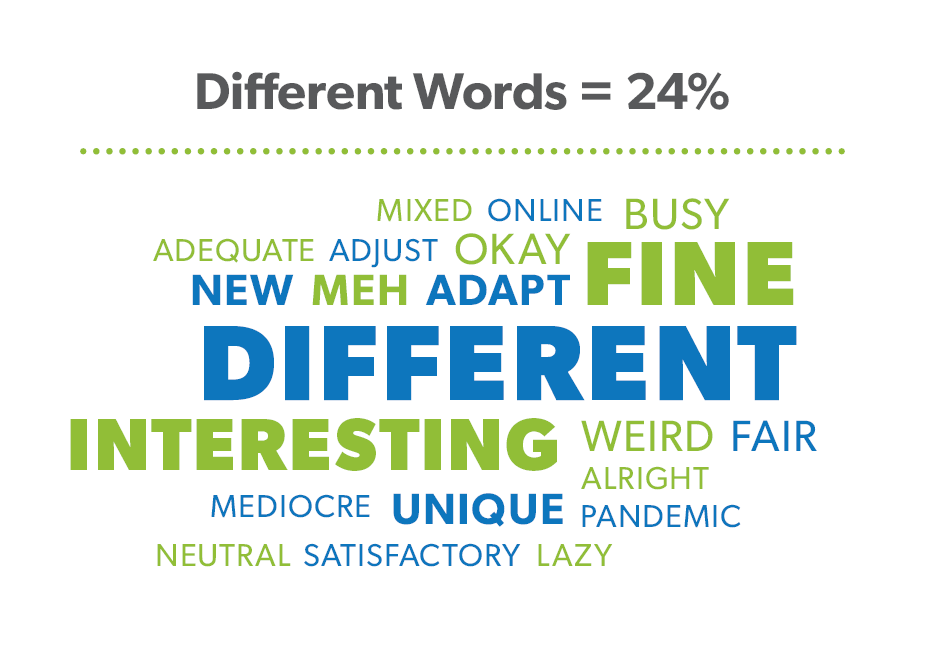 We've heard you!
The past semester was a new and challenging experience for you as a student. Connecting with other students has been challenging. Did you know you can connect with students in your virtual classes through D2L. Check out the News Section of D2L for information on how to send a message to a fellow student!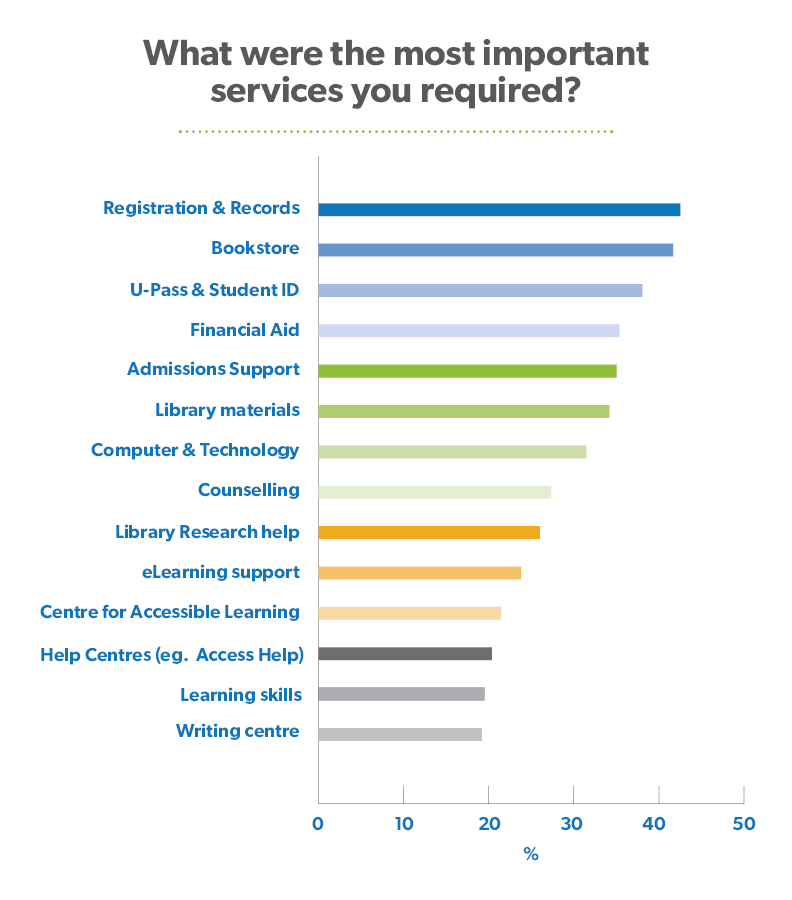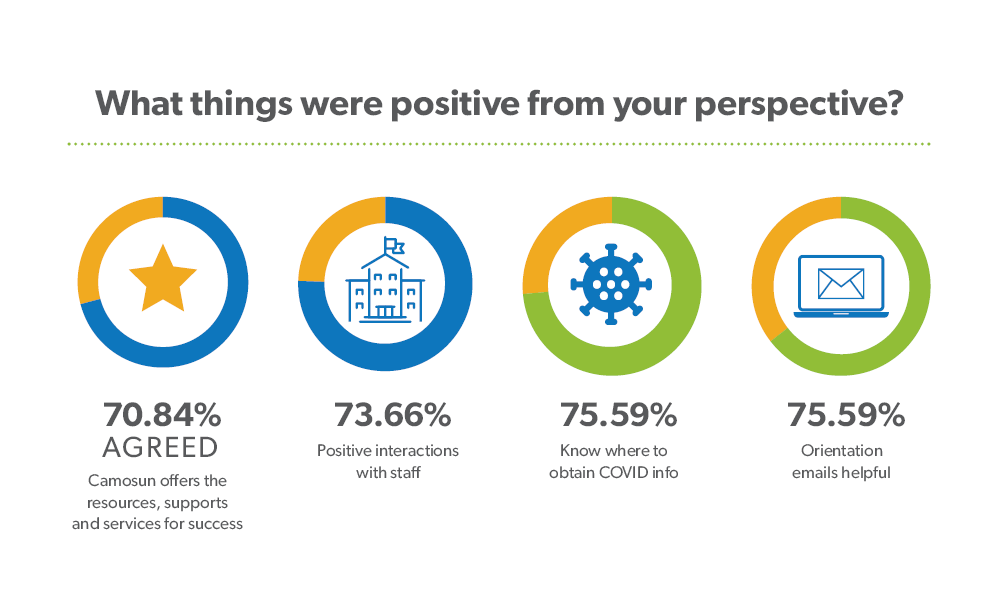 What were your learning preferences?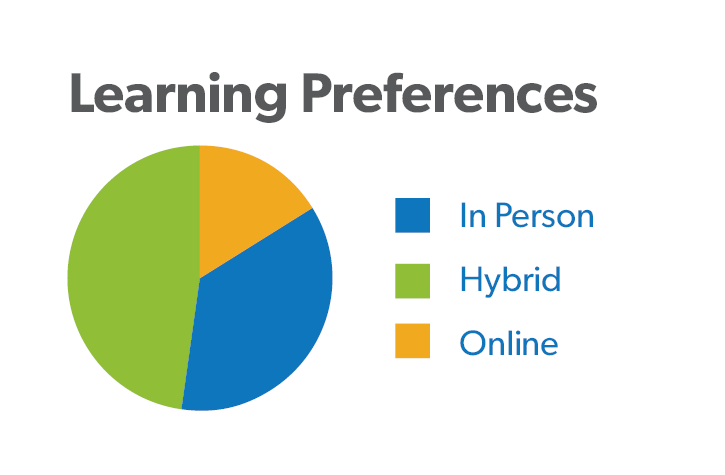 What type of technology are you using?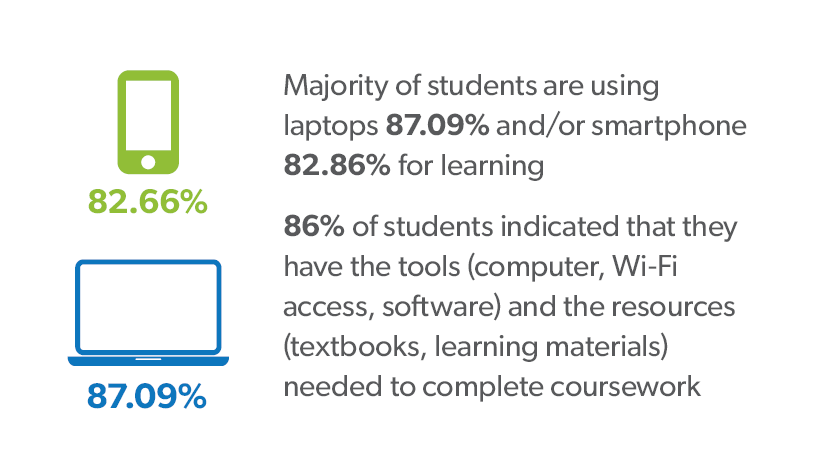 What are your biggest challenges for learning?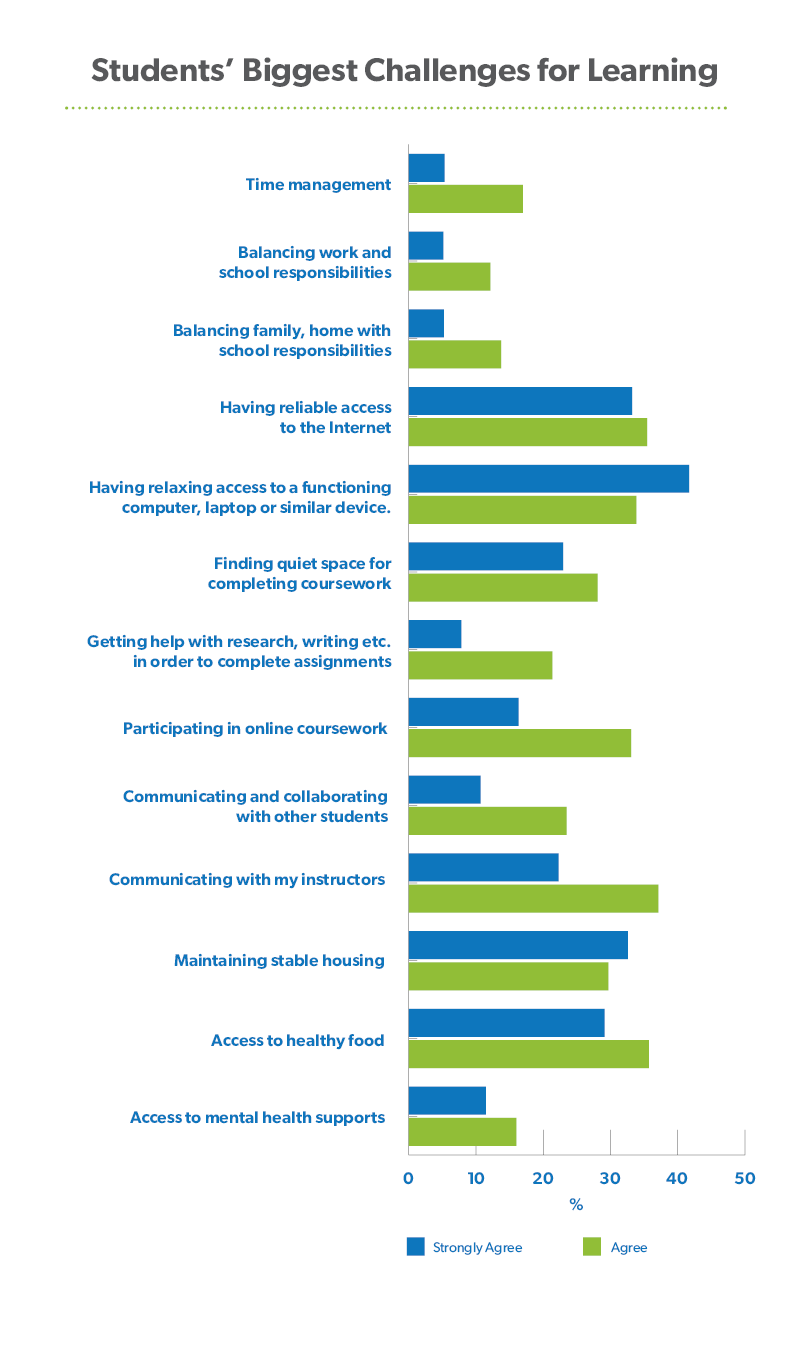 Helpful tips:
Did you know any Camosun Student can access confidential counselling? Visit

camosun.ca/counselling

to book a same day appointment today!

Did you know Camosun's Student Learning Success Guide contains useful tips, along with links to tools and resources to help with organizing, prioritizing tasks, avoiding procrastination, and developing strategies!
Do you feel engaged?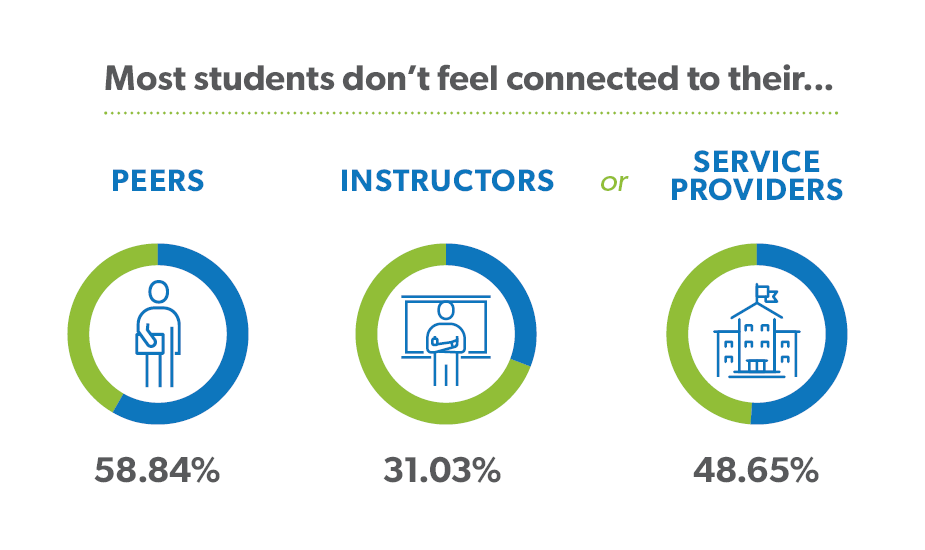 How can we improve your student experience?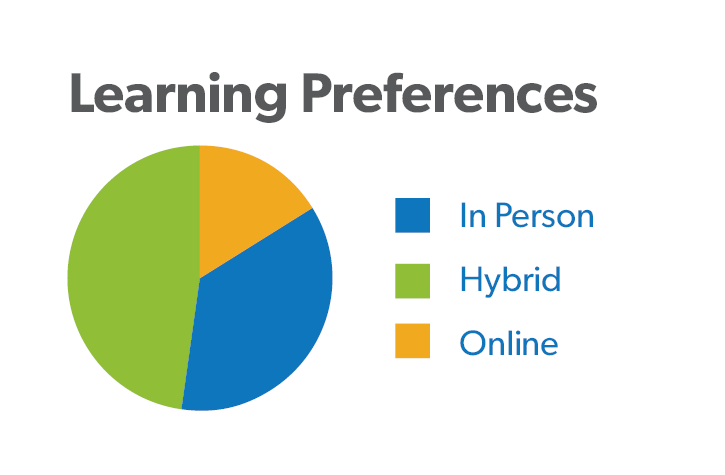 Why are we paying the same tuition fees?
Most services were open and available online or in person

Tuition fees remained the same as the costs remained the same or increased due to health and safety protocols
Can you provide students with technology, in particular laptops?
We do! We lent out 200 laptops in the Fall Term and 50 wifi devices through the Library.
If you need personal, academic or career guidance and assistance, Camosun is here to help you.  Find out more at:  camosun.ca/services