Welcome Brazilian CAPES Students! – Spring 2014
Camosun International is pleased to welcome 29 students from Brazil, in addition to the 12 CAPES students studying at Camosun since October 2013. The new students will be studying at Camosun for the next 12 – 18 months, as part of Brazil's Ciência sem Fronteiras (Science Without Borders) Scholarship Program. This is the third year Camosun has hosted students from the Science Without Borders Program, and we are thrilled to have the opportunity to welcome the Brazilian students into our campuses, adding to the diversity and cultural richness to Camosun.
The Science Without Borders is a scholarship program for students studying science in Brazil and who wish to internationalize their degree. The goal of the program is to increase international collaboration in the field of science, and initiate new, innovative projects in Brazil. The scholarship is funded by the Brazilian government, and funds 100% of the student's tuition, accommodation, books, and living allowance for 12 to 18 months, depending on whether the student requires language training prior to a 12 month academic term.
Camosun was selected to be one of 97 Canadian Colleges to host the Brazilian students this year. Canada is a popular destination for the Brazilian students, as it is known for its high-quality of education, multicultural society, and innovative research opportunities. Camosun provides students with a unique opportunity to experience high-level education and research opportunities within a safe, healthy community.
The 29 Brazilian students are here at Camosun to study Biology, Electronics and Computer Engineering, Civil Engineering, Engineering, Mechanical Engineering, and Environmental Technology. Many of the students will be here for 18 months, participating in English language training prior to starting their academic courses.
Not only is this a great opportunity to diversify Camosun classrooms and bring world-class learners to the college, but the connections created with the Brazilian institutions will be long-lasting. The opportunity to extend the relationships to student, staff, and research exchange, as well as other international collaboration is exciting. Camosun is looking forward to increasing its educational ties with this growing South American country.
---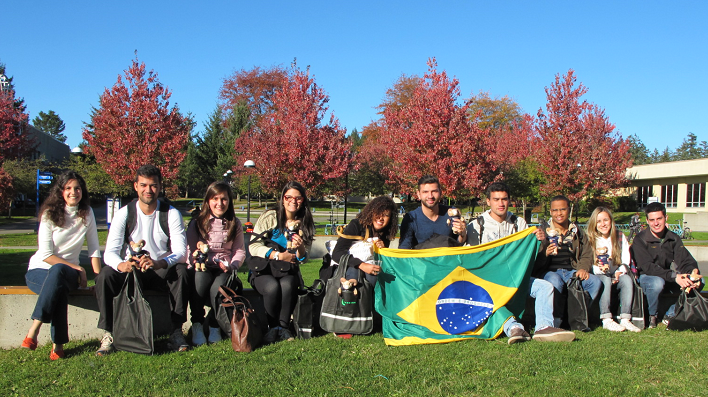 Last updated: January 6, 2016 6:16 pm