Introducing a new Ally in inclusive course delivery!
Introducing a new Ally in inclusive course delivery.
To support our community's efforts to deliver course experiences that are inclusive ones for everyone in our diverse student community, wouldn't it be great if there was a tool that was always on hand to help us out and give us practical suggestions for things we can do?
We are happy to give you some welcome and exciting news, in the form of a new tool we have integrated into the college's D2L system. The name of this tool is Ally, which is entirely appropriate because it's going to be one of our new best friends.
In a nutshell, here's why we are excited about Ally:
Because many students actually need or prefer to access their text-based content on different devices or using assistive technology, Ally makes it possible for students to download alternative formats of the text-based Course Content files that instructors upload or create. Alternative options include such file types as HTML (web page), MP3 (audio file), ePub (for e-readers), or Tagged (formatted) PDFs;

Ally generates the alternative formats as soon as students select an option, and any student in a D2L-based course can access these Course Content options;
Ally provides instructors with immediate feedback and guidance on how to improve the accessibility of their course content – and by extension, the quality of the alternative formats available to students. That said, Ally is not a pushy friend; instructors can gradually work on improving the accessibility of their content and do not have to do everything all at once.
Ally also provides in-depth feedback and guidance through Course Reports and an Institutional Report; these provide concrete and user-friendly data on how technically accessible course content is across the college and what we could be doing being.
When will you be able to meet this new Ally?
During the 2020W term, approximately 15 courses are participating in a limited pilot of Ally. We anticipate enabling Ally across all D2L courses, beginning in the May term.
We would love to have an opportunity to introduce you to Ally before it becomes your new friend by default. eLearning is hosting information sessions on both campuses in May titled: "Designing for Inclusion with the help of a new Ally!"
Lansdowne campus: Friday, May 8th, 10-11am. (location TBD)
Interurban campus: Wednesday, May 6th, 10:30-11:15am. Interurban, LACC 251J
If the scheduled dates for these sessions don't fit with your availability, or you would like to schedule an Ally information session for your program or school, please contact Sue Doner (Instructional Designer, eLearning:) doners@camosun.ca or via DE Support: desupport@camosun.ca.
We all appreciate a supportive friend.
---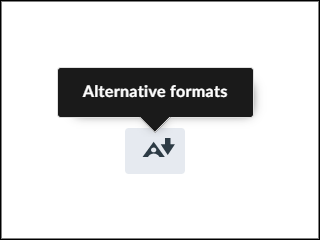 Last updated: January 6, 2016 6:16 pm