How to find your course reserves...
Check the reserves list to find out if your course has a reserve item.
Location of course reserves:
Lansdowne Library:
course reserves are located in the reserve room on the 1st floor
items are arranged alphabetical by course
Interurban Library:
print course reserves are located at the Library Services Desk
ask library staff for the course reserve
Ask library staff at either campus for help.
Reminder: Return your course reserves to the reserve drop box located in the library.
---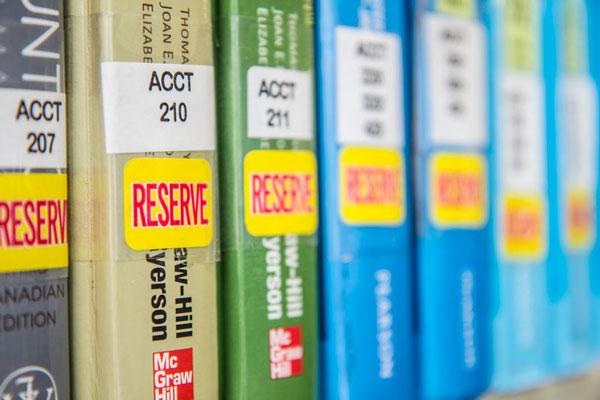 Last updated: January 6, 2016 6:16 pm