Camosun recognizes days of action against gender-based violence
November 25 is the International Day for the Elimination of Violence Against Women, kicking off 16 Days of Activism Against Gender-Based Violence that end on International Human Rights Day, December 10.
The 16 Days of Activism also include the National Day of Remembrance and Action on Violence against Women on December 6. In recognition of this time, Camosun College is hosting a number of events on campus, and invites the college community to both reflect on gender-based violence (GBV), and take action to end it.
---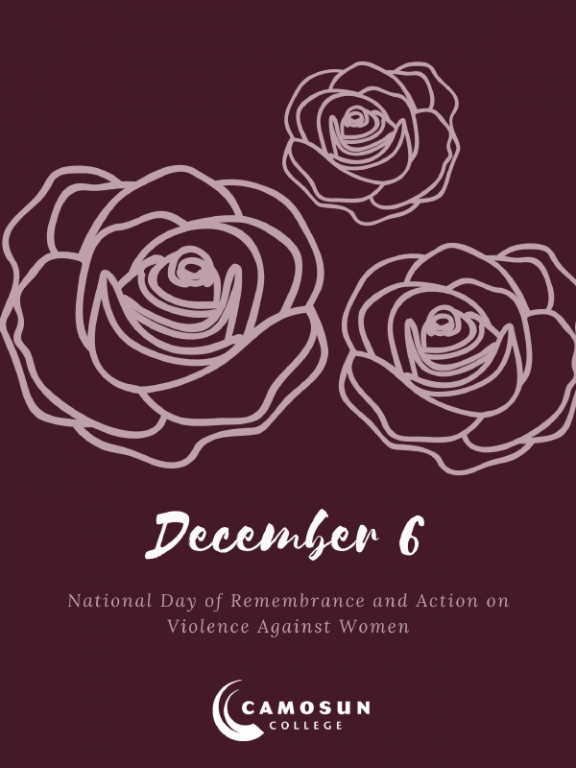 Last updated: January 6, 2016 6:16 pm