South Island Prosperity Project and Camosun College collaborate to improve transportation for First Nations on Southern Vancouver Island
Victoria, BC — The South Island Prosperity Project (SIPP) has teamed up with Camosun College to create and deliver new transportation options for First Nations communities on Southern Vancouver Island.
Representatives from SIPP and Camosun College gathered at the Songhees Wellness Centre on Wednesday to sign a Memorandum of Understanding. The MOU outlines how SIPP and Camosun College will develop a business case to enable better transportation opportunities, including increased accessibility to post-secondary institutions in the region, First Nations-run education centres, and other such destinations.
---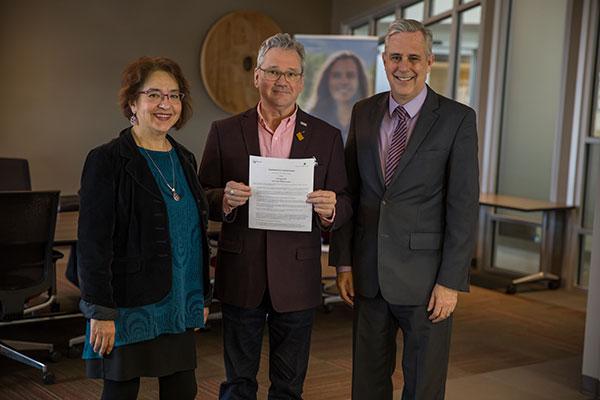 Last updated: January 6, 2016 6:16 pm