Student printing procedures...
All the printers are multipurpose (print, scan, photocopy) and require you to log in (set-up instructions are below).
Student printing goes to "Camosun Cloud Printing."  Go to any printer and log in to release your printing.
To use the copier or scanner, log in to any printer and choose "device functions."
Helpful links:
---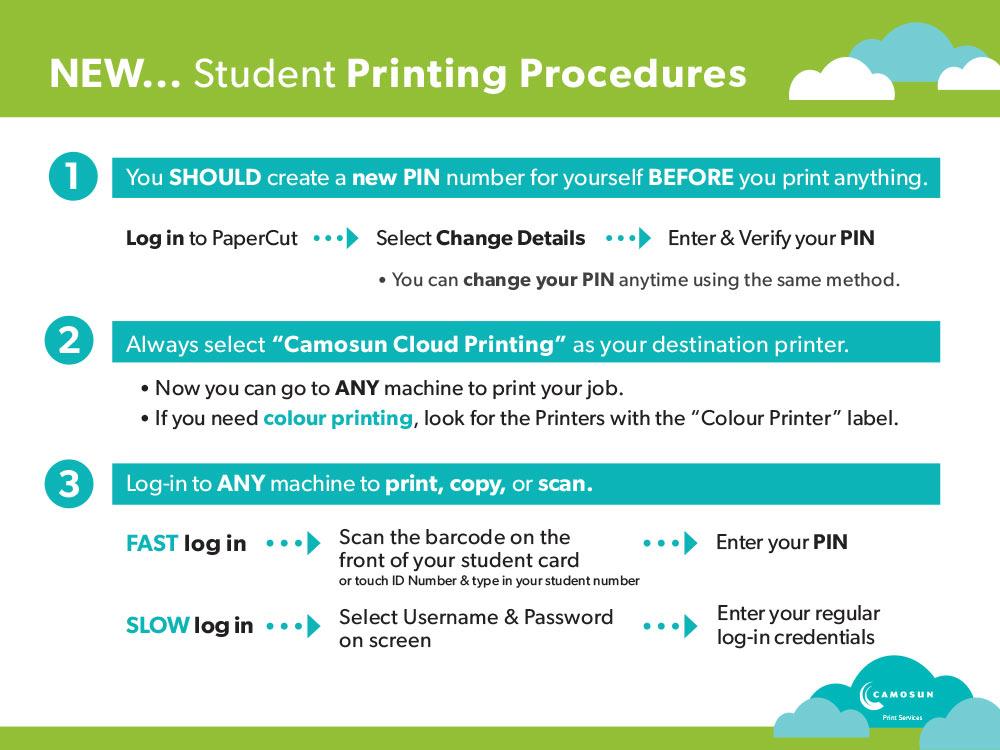 Last updated: January 6, 2016 6:16 pm